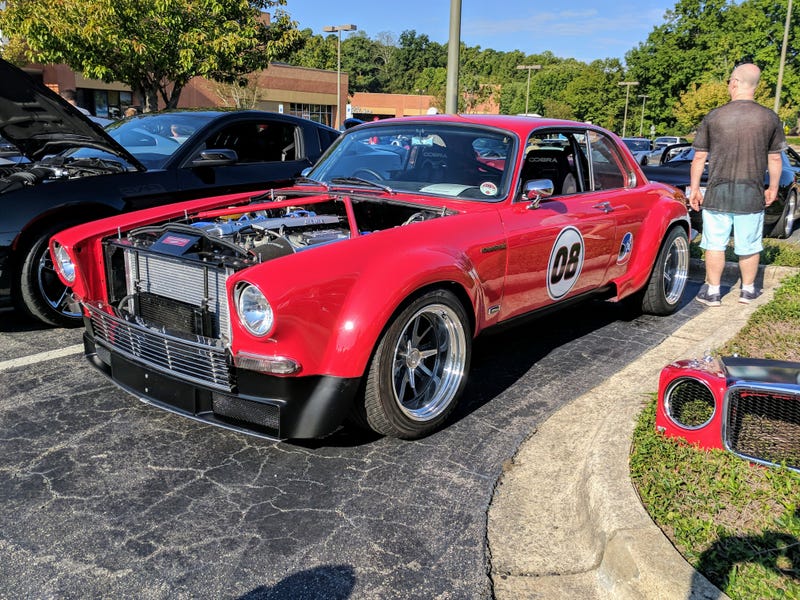 Every Cars & Coffee event should have a requirement that a race prepped Jaguar be in attendance.  I wish I got a better look at it, but I had my two little 2 year old tornadoes with me.
The next best thing there was this spotless Volvo P1800. These cars are a serious contender for my next fun car, probably in like 16 year when the boys go off to college...
Other awesome cars in attendance included:
All these spotted at the Cary, NC C&C!