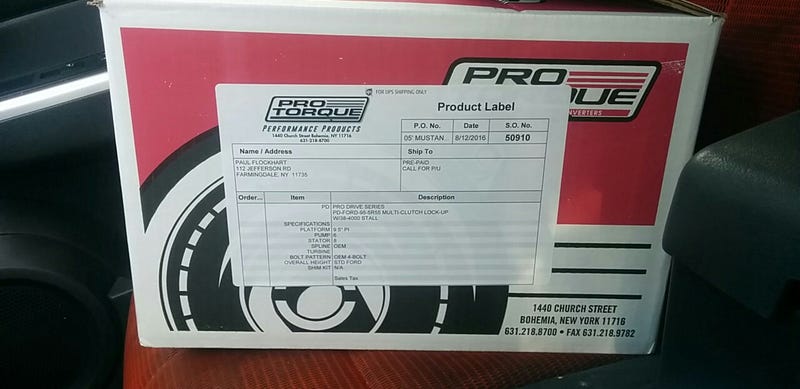 The Mustang needed more stall. By all accounts, I'm leaving at least 4/10ths of a second on the table with the stock converter.
This, a Level 10 hardened input shaft, larger trans cooler, the Ford racing Fr500s radiator, GT500 fan setup, and an LPW rear end girdle go on later this month.
It's one thing to be fast. I also like to be consistent. That and not broken at the end of race day.