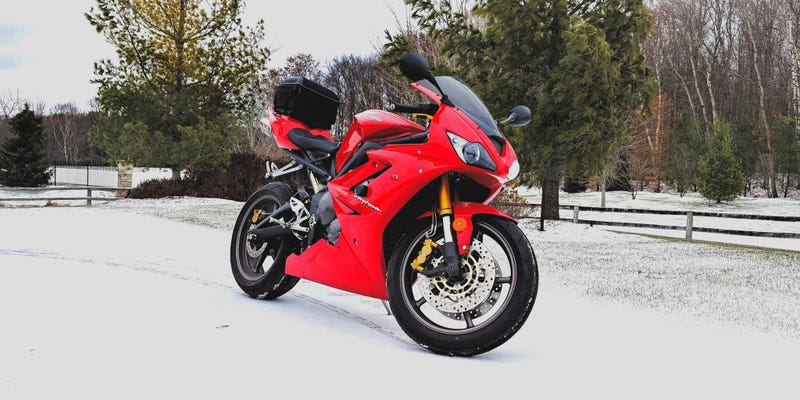 I'm no photographer nor do I claim to be, but I really like how this one turned out. I took it with my LG V30 phone and brought it into paint.net for minor contrast and brightness adjustments.
Also neat was how quickly the water froze on the windshield when I was giving her the pre-storage wash.
Neat.
If you're so inclined, you can give my FB page a like to help with the exposure. I'm gonna be riding my bicycle to work all winter and documenting the funny tales. That is all.