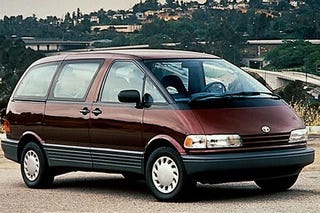 Well, this would be best designed, which would be different from that, but still.
Good design because it seems to maximize the space of the vehicle by using a near-cabover design, which quite a number of space-saving cars do. The egginessis honest, and makes it look a little shuttle-ly...
...which brings us to my favorite looking minivan, the 2nd gen NA Honda Odyssey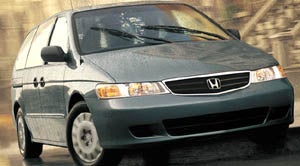 Similar honesty, except it's more convention in its format. But it looks very much like a space shuttle to me, and just gives a "jet"-like vibe. I'm biased because my family has one, but I've grown to appreciate its aesthetics.
I swear there was a thread similar to this. I'm debating whether or not the Avantime counts as an MPV.