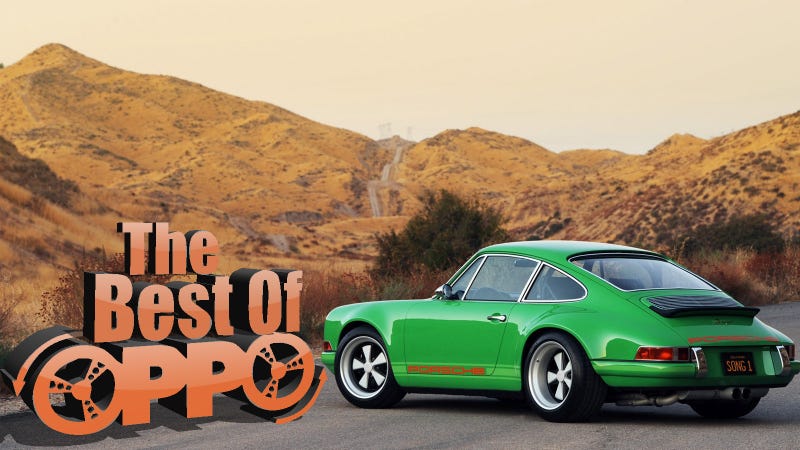 Gathered here are the Oppositelock posts that people have put a good deal of effort into writing from the last 24 hours. Today it includes a track Spec Z4M, building an LS motor on a budget, 'Mad' Mike Whiddett and more.
Imagine my surprise when I spotted the unique tail lights of a 2014 Camaro in the line of otherwise beige appliance rental cars in the aisle - I quickened my pace to claim dibs on the Camaro. I gave the car a quick walk around… Temp tags and 465 miles on the ticker - all mine.
Many car manufacturers started off with an idea of how their cars should look like. Colin Chapman famously believed in simplicity and lightness, Jaguar was supposed to deliver affordable luxury, Mr Honda wanted to make enjoyable cars, while Ettore Bugatti was all about achieving perfection.
Owned by one of our members, this Z4M has just the right upgrades to be track ready, while also maintaining it's street legal status. This guy has his kit honed in quite well, with pretty much everything he would need in the paddock short of hydraulic tools and a lift.
.
The modern first car. A true challenge. You care about safety and cost, while your kid cares about looking cool and going fast. You want reliability, they want fun-ability. Trying to meet in the middle (or anywhere near it for that matter) is not an easy thing to do. You will argue. You will spend hours going through the classifieds. You will spend hours looking and driving them. In the end, you want happiness so that meeting place is an interesting one.
Suffice it to say, this was a good weekend; one that got better as it went along. The CTSCC car took a knock only 16 laps into the 150 minute race and went into a wall, ending our day in the #96 car far too early. But we qualified 2nd and 8th for the GT race and had high expectations, given our podium last year at Road America.
.
Having an LS swap was a dream for most people just a few years ago but now you too can have an LS swapped or upgraded car. Using some smart combos you can have the torque of the LS V8 for less than the cost of a set of wheels. The LS series engines come in many configurations and range from 4.8L up to 7.0L with the 5.7L LS1 being the most common swap choice.
'Mad' Mike Whiddett lives the life that many of us dream of. Jet-setting from one country to another, driving all sorts of rotary powered machines that scream & slide. He is sponsored by two of the biggest names in the business, Red Bull and SpeedHunters, and seems to have a car on every continent. But where does he call home? And what does it look like?
So I downloaded a factory brochure for my car and this image came up in the back and it occurred to me. 1997 was a great year for Toyota in general. Granted there were some losers in the lot but 1997 had 13 cars and trucks and 7 of them were either industry leaders, industry firsts or just generally beloved Jalop cars to this day.
My local area changes frequently being in the Air Force and all so I decided that I'll do a post about something local to my fellow service members downrange. So that's where this comes in. The MRAP or Mine Resistant Ambush Protected vehicle. Honestly, I could probably just do a photo dump of this thing and you'd get how awesome this is. Just look at it. It's a beast! Imagine having that thing while driving through morning traffic in L.A.! Instead, though, I'll actually give you a little bit of knowledge about it. As well as a few pictures.
Car Spotting, Picture Threads
BTLegacyGT detailed the acquisition and rebuild of his Legacy GT. CBell04 spotted a Castol liveried Celica. TwinTurboBMW posted video and pictures from the Portland raceway Autocross. Matthew Henry introduced his new Saturn SL2 and found a machete in it.
As always, If I've missed something and you would like me to include it, let me know.
Fun Discussions
There were several posts that asked questions and sparked some good discussion over the last day. Take a peek and chime in on some of them listed below:
Just the #tips
Honourable Mentions
These posts have already been shared with Jalopnik directly but deserve to be mentioned again because they were first posted in Oppositelock: