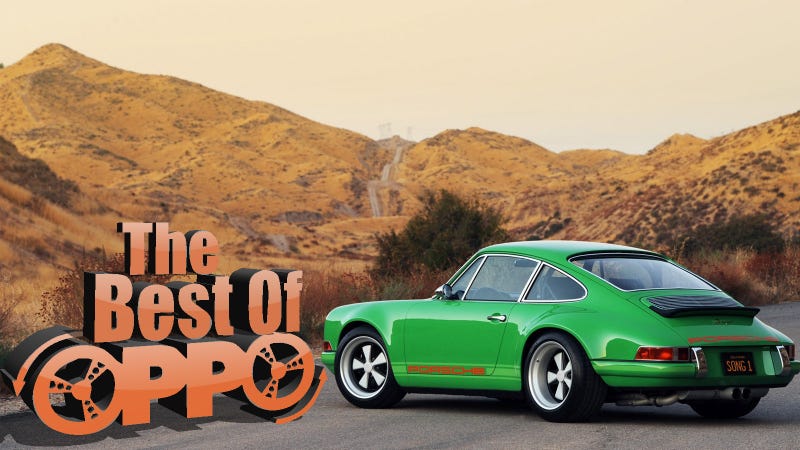 Gathered here are the Oppositelock posts that people put a good deal of effort into writing on Friday. Today it includes 'why the Viper is great', dead dealerships, the 1974 GTO and more.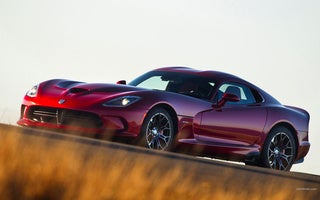 Maybe I'm a sucker for something different, but hear me out. Sports cars and super cars alike are so good at being cars and going fast I think we all are forgetting the point. Hell Edmunds could of brought a GTR to that comparison and decimated both the Vette and the Viper. Every mustang fanboy cries out at the sight of any sports car "But you coulda got this many V6 or V8 mustangs for that price!!!" I'm sick of numbers.
I need your educated input, fellow Jalops. If you're an auto enthusiast in Texas and a keen political observer, you may have been eagerly watching the progress of House Bill 657 in this year's state legislature. It was Texas' version of a "one-plate state" bill, which would have eliminated the front license plate issue from new registrations. Sadly, it stagnated in committee, never saw the floor of either congressional house, and died a depressing death once the session ended.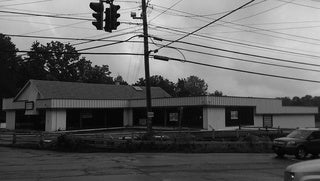 I forgot to charge my mp3 player the other day. Usually I put that on and "switch off" to pure driving mode; no thoughts or anything, sort of robotic-like. Music-less, I was driving back home from an appointment with the doctor, the usual route. For me, that's 17 M in the town of Monroe, upstate for you city slickers, but not upstate enough where cow tipping is a thing, or that I was ever aware of. Without the music though, it was easy to ponder about my surroundings.
Here's my theory: working with your hands is no longer a desirable job. If you like engines or cars you probably went on to be some sort of engineer or something. That seems to be where culture is going. So I wonder if, with the starting of a stigma against blue collar workers, if all the people who are qualified to do just about everything else are following those dreams, while the people who float through life are taking the 'easier' blue collar jobs as there are a tonne of openings.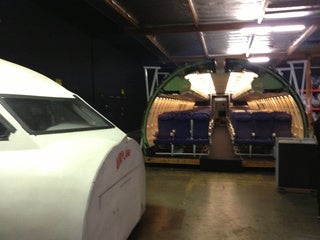 Thought I'd share how we do it. This is what we call a standing set. You could have anything as a standing set, common ones you'll find are things like courtrooms or jails. Places that are difficult to shoot basically. The place we're at today specializes in planes. We're shooting a modern interior, but if you wanted vintage they can swap out the interior for that as well.
.
Aaah the MG ZT 260, one of the greatest anglo-american collaborations since...umm Sterling Cooper Draper Pryce? Nevermind. Anyways I bring this car to your humble attention because it may very well be one of the most 'Jalop' cars ever made, let me explain why. First, it's relatively unknown, and wasn't sold in the US. This MG was a high performance version of UK's Rover 75, a car usually reserved for persons of a certain age wanting an inoffensive way to bask in leather on their way to death, the closest thing on American shores being the Toyota Avalon perhaps.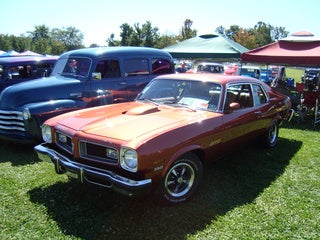 In the early 1970's, the compact muscle car class was beginning to take hold. The relative success of entries such as the Ford Maverick Grabber, Plymouth Duster 360, and AMC Hornet X demonstrated that even with the oil embargo and new emissions requirements, buyers were still interested high powered yet affordable vehicles. Not wanting to be left out, Pontiac took their compact at the time, the Ventura, and tried to capture a piece of the market. The result; the 1974 GTO.
The Best of the Rest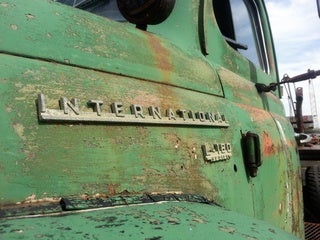 POD took some photos of a neat IH L-180 Pump Truck. Xxstich666xx did some drifting in his Crown Victoria. Paizuri4G63 attended a vintage grand prix at the Glen. CalzoneGolem was frustrated by stubborn bolts on his project rat rod truck. Battery Tender Unnecessary posted a video of his SLS in the Devil's Triangle.
.
As always, If I've missed something and you would like me to include it, let me know.
Fun Discussions
There were several posts that asked questions and sparked some good discussion over the last day. Take a peek and chime in on some of them listed below:
Just the #tips
Honourable Mentions
These posts have already been shared with Jalopnik directly but deserve to be mentioned again because they were first posted in Oppositelock: