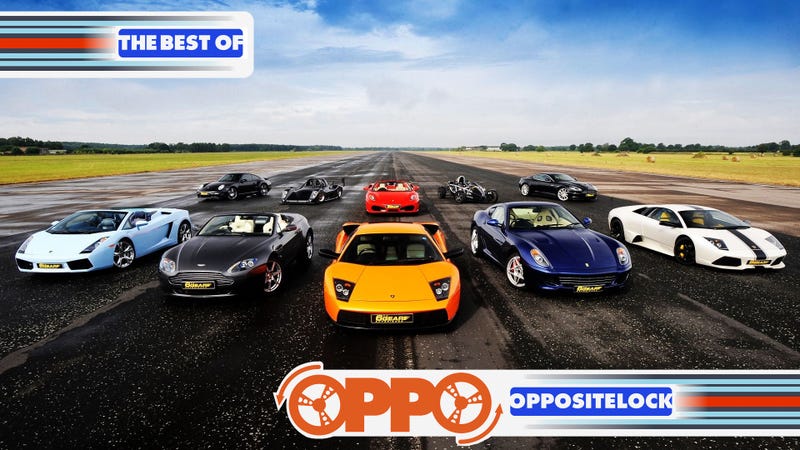 Gathered here are the Oppositelock posts that people put a good deal of effort into writing last Wednesday and Thursday. It includes an automotive perspective on dating, a race-prepped microcar and the 2015 F-150 and more.
When I was twenty-three years old and in my first "stable" career I set out to buy my first luxury car… The car I had set my mind on as my first big car purchase was a six-speed Infiniti G35 sedan and I spent months tracking down and test driving them to find my ideal car. While cruising Craigslist during this time, I kept running across an ad for a car I wasn't initially interested in, but the more I thought about it, the more I wanted to see it.
Like many of you I seem to be the "go to" guy for family, friends, and co workers when they want an opinion about the automotive world. Over the past month the question that has come up the most is…"So what do you think about the new F-150?" My response is, "It's a nice truck but the lights look weird."... "But what about the aluminum?" they say, "Do you think it will be strong enough?"
A couple of weeks ago I found myself making the hilariously stupid & impulsive decision to buy a microcar from a guy who owns a wheelie-popping van. The microcar in question was a Corbin Sparrow. The Corbin Sparrow is a three wheeled, single occupant, electric microcar that kind of looks like a clown shoe (no, not the attractive and awesome BMW Z3 Coupe, but an *actual* clown shoe).
Hi, my name is William and I am a car enthusiast. No really, I can prove it. And since I'm about to tell you why I don't like watching racing, something most enthusiasts consider blasphemy, I figure I damn well better provide some proof.
Check your local classified ads and you'll see at least a half dozen or so entry level motorcycles for sale. They all have a couple things in common; they are overpriced and underpowered. Someone learning to ride went to the dealership and dropped a chunk to ride off into the sunset with their shiny new 250cc buzzing between their knees. Fast forward one year and they're trying to unload it for top dollar in a market flooded with bigger better bikes for the same money.



In December of 2013, news dropped that when 2017 rolls around, GM Australia will finally board up the doors at both its Elizabeth Assembly Plant in South Australia and its engine production facility in Fishermans Bend. This follows up on the coattails of Ford's announcement earlier last year that they would be ending production in Australia a year earlier than Holden, in 2016. If that news isn't bad enough, rumors are now circulating that the next-generation Holden Commodore will be another vanilla front-drive, four-banger sedan built in China. To summarize the situation bluntly, the indigenous Australian car is facing certain extinction and the Australian automotive industry is at Death's door mat.
The SAAB 96 traces its lineage back to the beginnings of the Trollhättan based automaker— the final evolution of their original aerodynamic beetle-esque form of the Ur-SAAB. The 96 was powered by a small V4 or 2-stroke and is a leisurely ride...with the notable exception of factory rally examples.
So here in the Midwest, many, many people are gearing up for another round of bitterly cold wind and more snow. This, according to the news, can be equated to a small apocalypse. "MIDWEST UNDER SNOW!" "MIDWEST TO GET HIT BY MASSIVE ICE STORM" "SNOWMAGEDON PART 2!" "ATTACK OF THE KILLER TOMATO'S!"
The Toyota Camry is the most popular (in terms of sales) mid-size car in America; having take the crown from the Taurus when Ford decided that Explorers and their once revolutionary sedan was left to die on the vine for a few years. The Camry is also a name that elicits the passions of car enthusiasts like few other models, but for all the wrong reasons. Enthusiasts HATE the Camry. They see it as symbolic of everything that is wrong with the "automobile as appliance" philosophy. They call it bland. They call it beige.
The BMW 3-Series is the benchmark of sport-luxury sedans. Countless luxury companies have tried and failed to upstage BMW's hard-hitting wonder child. To many enthusiasts, the E46 represents the peak of the 3-Series lineage. Jalops will argue that it was the perfect blend of analogue engineering and technological innovation.
Above is the pinnacle of Oppositelock dreams and aspirations. The E63 AMG Mercedes Benz Wagon. A 5.5L V8 engine that oozes out 577hp. This is the car that dreams are made of. Ferraris, Corvettes, Mustangs, Aston Martins, and even the beloved Miata all must relent to this great beast and her power. Yet, I still do not like the German battleship. Now before you get the pitchforks and guns to chase me off this wonderful website hear me out. I want to like the wagon. I really do but the E63 along with all other wagons seem redundant and rather pointless. [ಠ_ಠ - DW]
The Best of the Rest
F86sabre took photos at the Pima Air Museum. Distraxi photographed the notFerraris at the NZ Festical of Motor Racing. Jbh took a great photo of CCCs GT40 and got to meet Seinfeld. Newjalop98 got some cool posters from BMW. Bhardoin drove CA166 to 33 S in his Z. Dsscats brought his 300ZX home. Bandit got his car running again. Once_upon_a_pvt and his friend picked up some project cars. 6cyl got some purty headers for his e30. BiTurbo228 put together a very impressive spreadsheet of engine specs. BlazinAce did some maintenance on his Fiat.
As always, If I've missed something and you would like me to include it, let me know.
Fun Discussions
There were several posts that asked questions and sparked some good discussion last Wednesday and Thursday. Take a peek and chime in on some of those listed below:
Just the #tips
Honorable Mentions
These posts have already been shared with Jalopnik directly but deserve to be mentioned again because they were first posted on Oppositelock:
Want to participate on Oppositelock? Check out the general handbook for posting on OppositeLock as well the Oppo tools to help you get started.