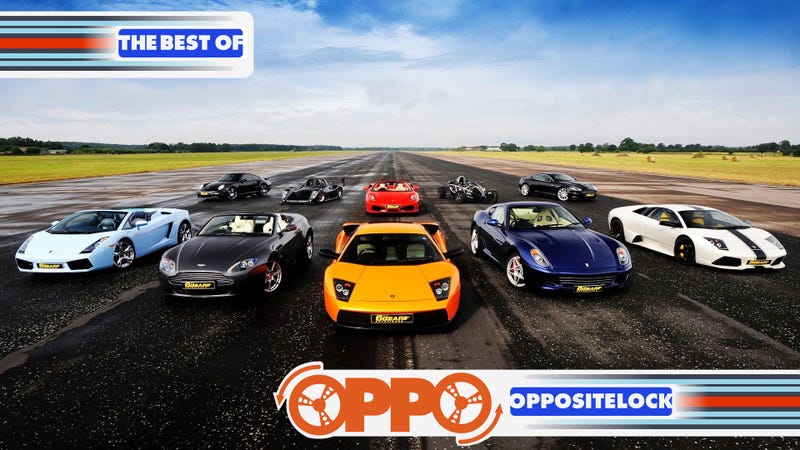 Gathered here are the Oppositelock posts that people put a good deal of effort into writing last Thursday through Sunday. It includes the 2015 Navigator, elitism in car culture, Formula 1 aesthetics and more.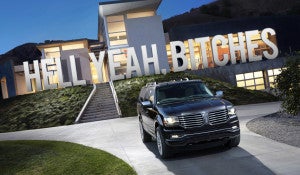 It appears the 2015 Lincoln Navigator has broken through the various automotive press quarantines, and now it is open season for the sarcastic journalist folk and anyone with an asshole opinion to shit all over LiMoCo's Escalade-wannabe. Great, let's begin.



There's a culture that we often see in the modified car scene that maintains that unless you have [insert turbo car here] with [insert cool list of JDM mods here] that you are somewhat a second rate citizen.. It's a culture that we believe is unhealthy and not serving anyone well, except for the egos of the elitist minority who feel that their way of modifying cars is the only way it should be done.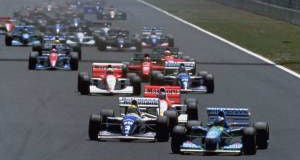 Two decades ago, I was a F1 fan. I would watch the races on TV, most of them live. (Though not the Asian and Australian ones, my parents weren't fan of the night time local time idea.) That was a time, that, to me anyway, Formula 1 cars still just looked great.


I want to take a moment to remember my 2009 Ranger that I recently traded in for a 2012 Fiat. The Ranger was my first ever brand new vehicle, and it rescued me out of a bad financial place. First, the backstory. I was driving a 2005 Dodge Caravan SWB. It had a noisy 2.4l 4-cylinder and a 4-speed automatic, and not much else. I had bought it because my previous car, a '98 Buick LeSabre had developed ECU schizophrenia. The Caravan was nic.... fun to dr.... I owned it. It was a vehicle…

With the exception of NASCAR and F1, nobody watches racing anymore. There used to be a love affair with speed, driving, and by extension, the automobile. Racing used to be awesome. Now it sucks. I've figured out a way to fix that.
So Lamborghini is due to release the next "Gallardo" aka the Huracan, sometime soon. It will be fast, it will be loud, and it will be somewhat bonkers in typical Lambo fashion. And you know what?....I don't care.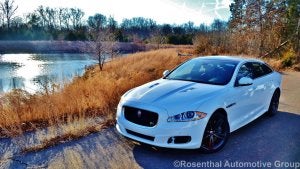 Are you sure NASA discontinued The Space Shuttle Program? What is one word that best describes a vehicle with 550 Horsepower, 502 lb-ft of torque with the wheel-base, and an overall length of 124.3 and 206.6 inches, respectively? SPACESHIP! I recently test-drove The $124,000 XJR-L (L=long wheel-base) in a "Storm Trooperesque" Polaris White color, which only added to its interstellar travel illusion.
The IMSA Tudor United Sportscar Championship sees two of the biggest forms of motorsport in the USA amalgamate for the 2014 season. TUSCC brings together the ALMS (American Le Mans Series) and Grand Am the IMSA (International Motor Sports Association) to create one giant endurance series giving worldwide fans the best of both former classes.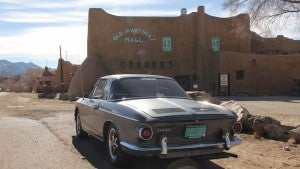 The Volkswagen Karmann Ghia Type 14 was built in Germany and sold in the USA from 1955 to 1974, but its planned replacement, the type 34, was never imported to the US market. It is a shame we never got the handsome Type 34 because it looks like a sweet mix of Chevy Corvair and a Lancia Fulvia. Also Think In The Box With A 1963 Renault R8 Sedan.
The first rally of the 2014 season is in the books and boy was it a doozy. Monte Carlo is always a difficult rally, but this year unpredictable, constantly changing weather conditions made it an even tougher event than usual. Drivers lost minutes on stages due to the wrong tires or deteriorating roads (the gap from first to fifth at the end of the rally was six minutes, first to tenth was 25), and thanks to "super rally" rules not existing at Monte drivers like Sordo, Delecour, and Kubica found their rallies ending early.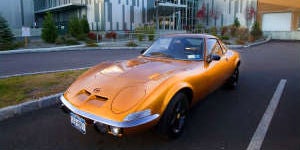 Earlier, on Oppositelock, someone posted a photo of what I can only describe as a pro-touring style '70s Toyota Celica Liftback. Typically when I see any sort of '70s Japanese car, I crack a smile because, to me, they're the automotive equivalent of lava lamps and "earth tone" fabrics — they're novelty items.
It's not patriotism. That only helps to a certain extent in the US, and Cadillac needs global growth to rival Ze Germans. IMO the #1 reason Caddy has a chance is this - many luxury buyers want to stand out in a crowd.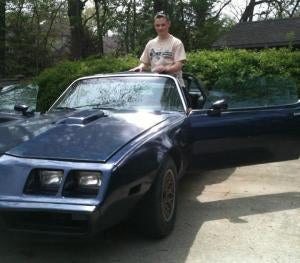 When I was 11 I saw a rusted-out straight-piped gold 1978 Trans Am idle past me in a parking lot of the local diner. I realized then I needed a 2nd gen. I needed one so much I looked on craigslist, ebay, forums, newspapers, etc. for several years until I was 15 when my parents said I could finally buy my first car. I used the best method possible to find the right car for me, print out all 2nd gen ads within 500 miles and judge them based on price and quality.


The internet backlash against the new IIHS test is pretty insane. I'd have to point out that this test was developed entirely because so many fatal accidents occur during off-angle collisions in smaller or older vehicles. Is it so surprising the IIHS would want to test for strength in a situation where occupants could be seriously injured or killed in certain cars?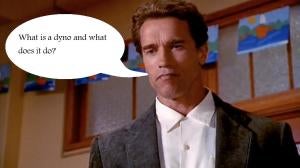 (Welcome to Power Explained, a new multi-part series where I explain the tuning process and mechanics involved and how they affect your horsepower numbers). Lets start with the most difficult part of this all. How to say dymanom..., no dyno-mo-meter, wait, no that's not right either. Dynamometer (Die-nah-mom-a-ter), but seriously, just call it a Dyno (Die-no), everyone knows what you are talking about.
The 2013 MX-5 Clubsport Edition. Beautiful. Reliable. Weathertight. Comfortable. Economical. Quick. Responsive. Everything the British cars that inspired it never were. Or were they? I bring this up because I am in the fortunate (in my opinion) position of having access to not only the exact MX-5 pictured here, but also to a 1962 Triumph TR4, 1978 Triumph Spitfire 1500, and a 1971 MGB. First, let's look at the similarities.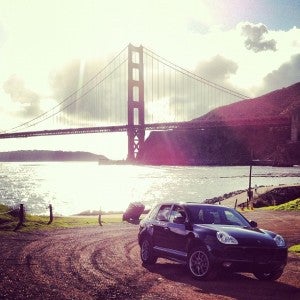 I got the Cayenne with about 40k on the clock. I first had it in San Francisco which made it feel huge – if the mirrors did not fold I would not have been able to back into my garage. On that note … it is a big car – but big inside as well. The back seat can be a little tight but only when you let the front seats stretch all the way out – really get that gangsta position. Though the Cayenne is big for the world of Porkers, it really is quite an easy car to drive.




Some say it's just beefed up Honda Accord. Others think of it as a sexy sport-sedan; Acura's e39, if you will. I decided to trade in my Civic for one to inject more sport, comfort, and luxury into my daily commute. Is the TL Type S the last great car Acura offered?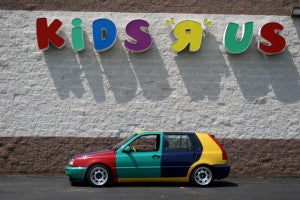 In the mid-90's my first two cars were VWs, clearly showing the kind of insane brand loyalty in the face of a clearly inferior product that only a teenager, or Apple enthusiast, can manage. I remember learning of the crazy mash-up Golf around 1998 when my MK2 Jetta was slathering Los Angeles's streets with approximately a half quart of oil a day.
I've seen the future, and there are no analog gauges in cars. The future of automotive dashboards and displays is digital displays, fully configurable and programmable. I am not saying that capacitive touch controls will be the dominant human interface in cars, as that is far from certain at this point. But I am saying that the gauges and information will be rendered on digital displays.
The Best of the Rest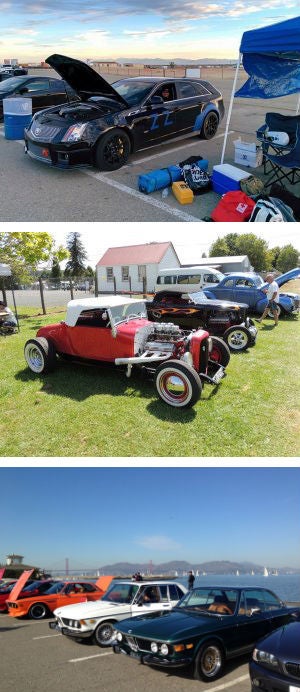 MrZoglog took his CTS-V wagon to the track. Distraxi attended the Kumeu Hot Rod and Classic Car Show. Rb1971 brought his e9 to a Bay area BMW show. twinturbobmw shared pictures and exhaust sounds from Portland C&C and a video. Audi For Life also attended Portland C&C. Tomtom615 hooned some snowy parking lots in his truck. One Quick Turbo Brick refurbished the suspension and brakes on his Volvo. Gizmo introduced his wild Eldorado. TheD0K got a new ride. Nibbles replaced some lightly worn brakes. The Dummy Gummy shared a summer of carspotting. Oppositelockers attended ALL the auto shows; wpudvah, Big Bubba Ray and Cherry_man1 visited St. Louis, hike and liquid1036 were in DC and Boxer_4 went to Detroit. Ricepuddin posted photos of icy Fort Hood. Heliochrome85 stopped by C&C in Columbia, SC. A few Ottawa Oppositelockers got together to cross the frozen Ottawa river; Zipppy posted photos and thebigbossyboss posted video. DAMG0014 got a Civic Si and got stuck in the snow almost immediately.
---
As always, If I've missed something and you would like me to include it, let me know.
Fun Discussions
There were several posts that asked questions and sparked some good discussion between last Thursday and Sunday. Take a peek and chime in on some of those listed below:
Just the #tips
Honourable Mentions
These posts have already been shared with Jalopnik directly but deserve to be mentioned again because they were first posted on Oppositelock:
Want to participate on Oppositelock? Check out the general handbook for posting on OppositeLock as well the Oppo tools to help you get started.