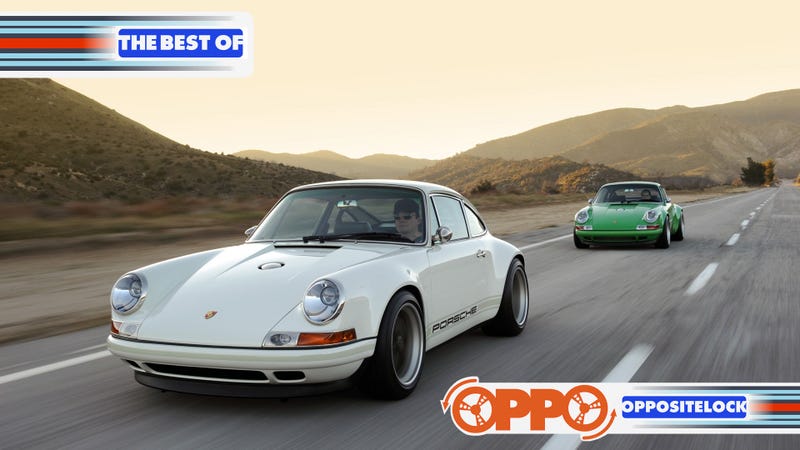 Gathered here are the Oppositelock posts that people put a good deal of effort into writing last Thursday through Sunday. It includes driving a manual in traffic, defending the new Mini, Johnny Cash's tour bus and more.
When the conversation turns to manual transmission versus every other form of transmission that has ever been or ever will be, which it often does, someone will invariably mention that they prefer manual transmission except for driving in traffic. Well, I'm here to say that driving a manual in traffic isn't really that bad.


In the crowded little coastal town where I used to live in Massachusetts there was a hoarder of classic Minis. He had a quadruple garage with big windows, so you could peek in at them, all covered in dust and patina: Coopers, Cooper S's, vans, pick-ups, Countrymen(sp?), even a Moke. They came in all different shapes, but really only one size - very, very small. If you're going to hoard cars on limited real estate, you could do far worse than Minis.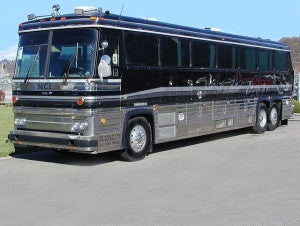 "I have a home that takes me anywhere I need to go, that cradles me and comforts me, that lets me nod off in the mountains and wake up in the plains." Such are the words Johnny Cash wrote about his beloved home away from home, a majestic tour bus, specifically a customized MCI motorcoach upgraded with powertrain and suspension boosts, sound deadening, and other specialized equipment to the tune of over $500,000... in 1979 dollars.
Mark Stroop [oo as in Roosevelt], who runs a car rental business in IJsselstein, isn't scared easily. When two of his cars were stolen and taken to Iraqi Kurdistan, he went to retrieve them himself. It turned into a bizarre journey that ended with a tough negotiation about the release of the thief of his cars.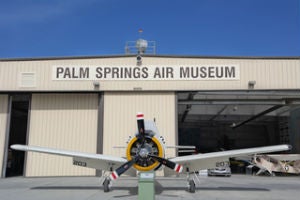 I never pass up an opportunity to check out things that fly, er, used to fly. I nearly crashed the car when we drove past on the way to Joshua Tree a few days ago, almost certain I'd seen an amphibious prop plane. I was not disappointed.




This is my car. There are many like it, but this one is mine. My car is my best friend. It is my life. I must master it as I must master my life. My car, without me, is useless. Without my car, I am useless. I must drive my car fast. I must drive faster than the guy next to me who is trying to beat me. I must beat him before he shifts to 2nd. I will...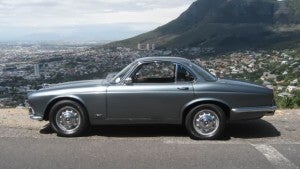 The Series I Jaguar XJ is the quintessential British saloon car from the 1970s and was available from 1968 to 1973 in various forms, but always a 4-door sedan. If you want a series I Jaguar XJ coupe, you will need to build it yourself, or pickup one that someone else has created. Also check out Johnny Cash's 560 SEL Vs Neil Young's Eldorado Biarritz.
It's really the last place you would ever expect to find a race course. Put-in-Bay, Ohio, is located in the middle of Lake Erie, and is more famous worldwide for a somewhat minor naval battle during the War of 1812. However, from 1952 to 1959 (and once in 1963), it was the home of the Put-in-Bay Road Races.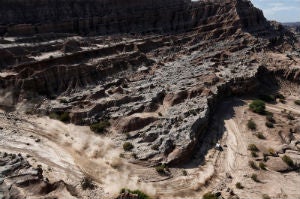 Picking the ultimate winner of the 2014 Dakar is looking like dartboard science. After four stages we've had four different stage winners and four different overall leaders. So far all of our first three stage winners have had disappointing runs the following day, each losing at least fourteen minutes. Perhaps the secret to being Dakar champion is to come in third every day. There is a wind of potential change in the air though, as our stage 4 winner brings something we haven't seen at the forefront so far this year: rear wheel drive. Also check out Daily Dakar: Rest Day.
I was getting an insurance quote and the drop down box asked me to select how many cylinders the car had. I noticed options for 14, 16, 18, and 20 cylinders. That seemed mighty thorough on their part! I know of very few cars that have that many, so I did a little research which I thought I would share.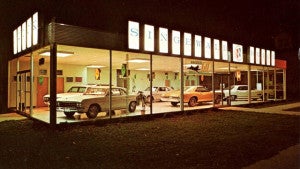 The word "dealership" has many connotations. It is evocative of that ultimate dichotomy of consumerism – the new car purchase. A new car can be the paramount achievement in our buy and toss culture but it's also the one precarious purchase fraught with pitfalls, loopholes and traps. It is almost a contradiction in terms; the thing you most long for acquired in the most unsavory way.
Recently I have seen multiple people who have bought cars that have either been "winning show cars" or "magazine feature" cars that have turned out to be complete junk and I feel obligated to share some apparently not so common knowledge: A car being a "show car" or "magazine car" means nothing. That statement isn't strictly true, it means something, just not anything in relation to the value or quality of the vehicle.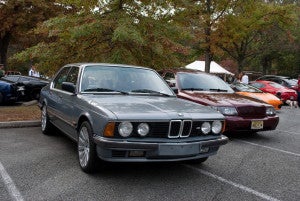 Earlier [January 12th] (around 2am) I got back from Maryland, and returned triumphant (if you can call it that) with my new to me 29 year old BMW. Before I tell you how I "Put it in H!" and bought the car, lets rewind the story.




It's a serious question that manufacturers have to ask themselves when developing a car for the US market. What the hell do we even buy? Mustangs? Camaros? High powered SUVs? Automakers have to look around at what has sold in the past in order to attempt and pin the next big thing.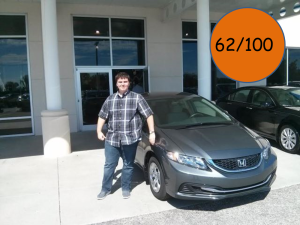 The first car. It is something every gearhead looks forward to. It is also something that everyone has an opinion on for which makes the perfect one. Some believe that buying the cheapest thing that still moves is best because the teen will destroy it anyway. Others choose brand new since they are safer and more reliable. I wanted a former but ended up with a latter: a 2013 Honda Civic LX sedan with an auto.
The love it or hate it child of the now separated Daimler-Chrysler couple…I think everyone is familiar with the Crossfire story by this point. Incase not, a quick refresher starts by saying this is the first product of the Daimler-Chrysler merger. Using the first generation Mercedes SLK chassis, engines and interior with its own styling. The name refers to the character line that goes from a negative to a positive along the body side.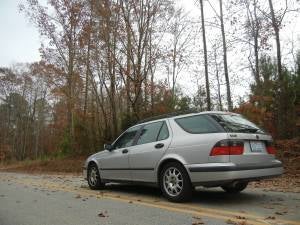 My car is my best friend. All my friends acknowledge this and have decided that whenever we have to drive somewhere together that we take my car since I genuinely enjoy driving it her so much that they don't want to see us parted unless it's totally necessary. I say her because she is a living object. My living obsession. She has been christened 'The Silver Moose' and is my personal road faring vessel.
Now that I've had some real, hard driving time in the Mustang with the new suspension, I think I can offer a good write up of it. I'm fairly familiar with how it handles, but I will update as I better learn the limits.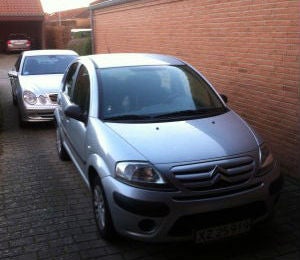 You know when you talk about women, and how good some of them look, but do you also remember how looks isn't everything? I'm sure you do by now. It's all down to personality, and that's exactly why I didn't choose some of the better looking counterparts I could have bought instead. I went with a Citroen C3 1.4, not because its fast, not because its exiting, not because its pretty, but because its something different, I would even go as far as saying its a bit "hipster".
In the past week or so, I've driven my Stepbrother's 2006 Hyundai Elantra enough times to get a good idea for what kind of car it really is. I've been wanting to write up a review on a car for some time now, and this is a good opportunity so I took it!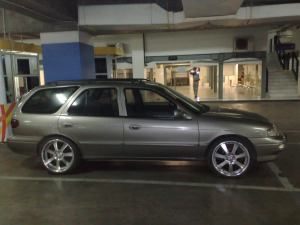 In somewhere arround 1990's, Kia launched the best sedan they ever been made, the Kia Sephia. The "Sephia" name is actually an acronym of these words: "style", "elegant", "powerful", "hi-tech", "ideal", and "auto". Really. You read them right.
---
The Best of the Rest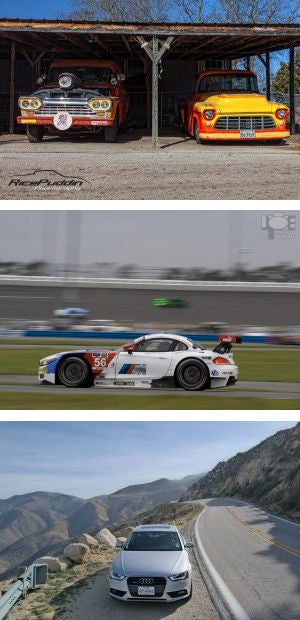 Ricepuddin stopped in Paradise and did a photoshoot with his Mustang. Joest posted more photos from the Roar before the 24. Jbh took a drive through Joshua Tree National Park and posted an album of his California holiday. Velocity visited R&H Motorcar Group. PlayerWAN bought a Colorado. BrownDogWelding kicked off his Buick Electra project. Ssm-one showed us his cool Walter Röhrl jacket. Speedmonkey attended the 2014 Autosport Show. Bandit had some setbacks on his Trans-Am. BiTurbo228 went out with some friends to take pictures of their cars. Uheliochrome85 posted some night shots of BMW Welt.Mathias Rios took photos of his 924. Motorsportjedi shared his pictures from a season of C&C events. George Richardson took pictures around Montreal. Fhrblig bought a Fiat 500. Inline Six attended Austin C&C. Zipppy posted photos from the Van Keel Hill Classic Car Meetup.
---
As always, If I've missed something and you would like me to include it, let me know.
Fun Discussions
There were several posts that asked questions and sparked some good discussion between last Thursday and Sunday. Take a peek and chime in on some of those listed below:
Just the #tips
Honourable Mentions
These posts have already been shared with Jalopnik directly but deserve to be mentioned again because they were first posted on Oppositelock:
Want to participate on Oppositelock? Check out the general handbook for posting on OppositeLock as well the Oppo tools to help you get started.