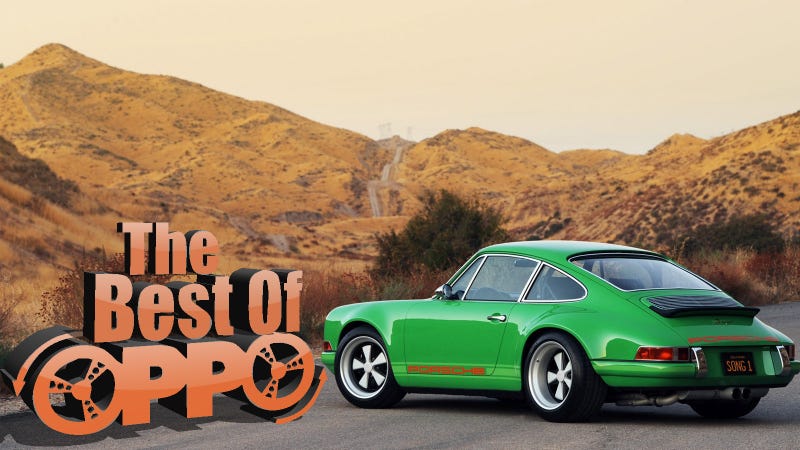 Gathered here are the Oppositelock posts that people have put a good deal of effort into writing from the last 24 hours. Today it includes car shows, the Toyota HiAce, some more 'cars you didn't know about' and more.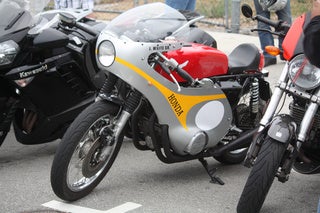 Here are a few pics from this year's MotoGP night on Cannery Row this past Saturday. I wish I had brought my wider lens with me but I was still able to get a few interesting close up shots. My son who is 5 loves motorcycles, and a small part of me wants one too. But, you know #twowheelsbad.
.
Car shows
Several Oppositelock readers attended events in their areas this weekend and today we've got some more posts with lots of great pictures from those shows. Corey CC97 posted Part 2 of his Pittsburgh Vintage Grand Prix pictures which includes a GT40, several rare BMWs and more. Hello, Handsome! went to his local Supercar Sunday and saw, among others, a 700 hp slant nose 911 turbo. Kookanoodles attended a classic car show where he saw lots of vintage French cars.
Well, part of what I do at least. I'm an artist. I'm also a journeyman millwright, a weldor, a fabricator, but "artist" is the most recently added title. Currently I'm out of commission for a few months while I'm getting both arms operated on. It's as fun as it sounds. In the meantime I figured I'd post up about some of the friends I've made over the last few years in the Hot Rod and Kulture art scene....there's a deep talent pool. But first I wanted to introduce myself...
If the career of a wartime fighter pilot is reckoned in op's, or tours of op's, the career of a peacetime FP is reckoned in fly-pasts. For there is nothing more beloved by military Brass, politicians, or air show committees than majestic flights of jet fighters pooping by in impeccable formation. The larger the better.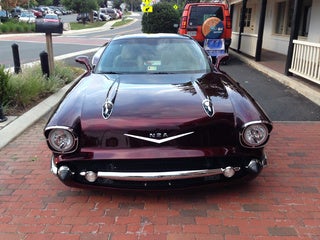 So, I was at the Purcellville Food and Wine Festival Saturday, and as I was waiting for the bus, I saw two interesting cars across the street. Want to guess what it is? According to a man who claims to know the owner, it's a C6 Corvette with a '57 Chevy front end and a '58/9 Chevy Impala rear, all done in carbon fiber and painted. Absolutely nasty.
.
It Started with a Kiss (1959), starring Glenn Ford, Debbie Reynolds (Carrie Fisher's mother), and the 1955 Lincoln Futura. Synopsis: Air Force Sgt. Joe Fitzpatrick (Ford) meets and marries a beautiful model, Maggie Putnam (Reynolds), on the eve of being shipped off to Spain. When the new Mrs. Fitzpatrick waits to join her husband, she promises him in a letter "the most wonderful surprise that could happen to two people." Joe naturally assumes that she's pregnant, but the surprise turns out to be a fabulous new car, a 1955 Lincoln Futura, that he won in a raffle.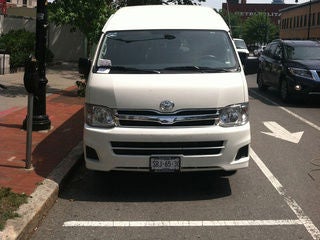 The Toyota Hiace is one of the world's most popular commercial vehicles. Outside of the US and Canada, that is. Barred from import by a combination of the Chicken Tax and crash regulations that tend to be less than friendly towards forward-control setups, the Hiace is a pretty rare sight in the States. When I saw this Mexico-plated one in Cambridge, MA, I had to get a few shots of it.
Mini Hot-Rods a.k.a. street legal go-karts with a 170cc, 14 hp engine that look like tiny Hot-Rods are Berlins newest tourist attraction. The company's site claims that they reach a top speed of 88 kph, and come with an auto box. They also offer guided tours of the city. Every city has London-style double deckers doing the rounds of the usual sites these day. Berlin also has a fleet of Trabbis for sightseeing purposes, but this seems to be the new thing all the cool kids are doing.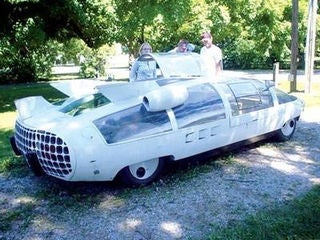 Look at this magnificent bastard right here. John Bender, of Hilliard, Ohio built two of these, apparently. "I went to all the auto shows and whatnot and wanted my own dream car," Bender said. "So I just decided to build one." He employed a 2.3-liter Ford Pinto four-cylinder, but placed it in the center of the car's chassis…
.
Last week the wife and I were watching the episode of Top Gear were Hammond tests some hot hatches including the new Fiesta ST. She says, "Wow, I never really liked Fords but they have done a nice job with that car. That looks fun. How come you didn't consider getting one of those when your lease was up on the Mazda?" I explained that the Fiesta ST had not reached our shores yet, and that as fun as it is, it is a little on the small side for me. After owning a '04 Mini Cooper S, I got the small, fun, impractical, car thing out of my system.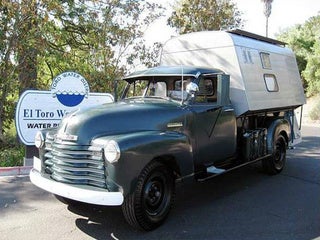 Here's something we didn't know about Steve McQueen: He liked camping. We know it's true because his one-of-a-kind camper van hits the auction block Friday. A bit more macabre — it's the last vehicle he rode in before dying of cancer.
.
.
As always, If I've missed something and you would like me to include it, let me know.
Fun Discussions
There were several posts that asked questions and sparked some good discussion over the last day. Take a peek and chime in on some of them listed below:
Just the #tips
Honourable Mentions
These posts have already been shared with Jalopnik directly but deserve to be mentioned again because they were first posted in Oppositelock: