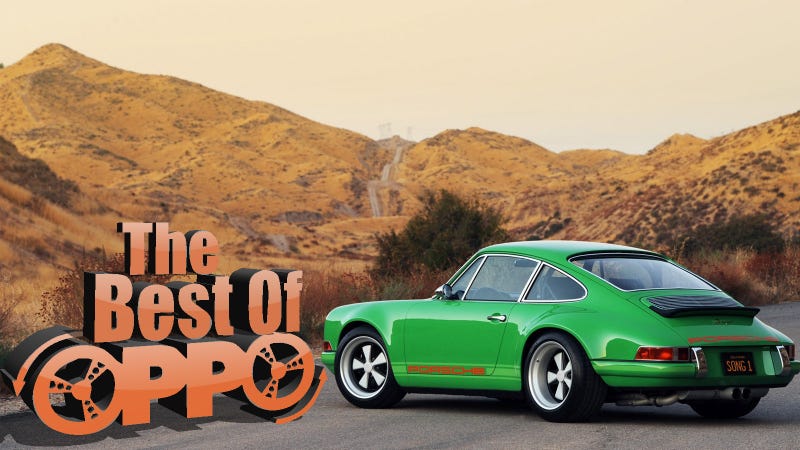 Gathered here are the Oppositelock posts that people have put a good deal of effort into writing from the last 24 hours. Today it includes the excellence of Petrolicious, high-octane fuels, Audi at Le Mans and more.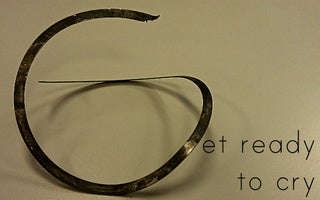 I didn't buy an Alfa Romeo. I didn't buy an MG. I bought a Subaru. Alfas have soul for days, MGs can handle like skis, but despite their merits, they've never been called bulletproof. I bought my WRX because it was. I wanted something fast and fun that wouldn't turn me inside out with maintenance and repair. For the most part, it hasn't. Yes, it faces the woes of any 12-year-old car with 150k on the clock. The plastics are fading, a few of the 226 horses may have escaped the stables, and the front seats have been replaced. But if I'd have known I'd eventually dump $1900 into a new rear differential, I might not have bought it.
So the love affair started started summer of 1984. My dad at the time was sales manager for a small Datsun/Nissan dealership in Canada. One night my dad pulls up in a bright red Nissan 300zx turbo. T-tops, red leather, digital dash, you name it, this car had it. Me being 5yrs old and loving cars decided I needed to sit in it... I swore I would have one and when I turned 16 and I did, kinda. 1982 Datsun 280 ZX. Yep, it was mine. It was a Z car and it was an automatic (hangs head down in shame....)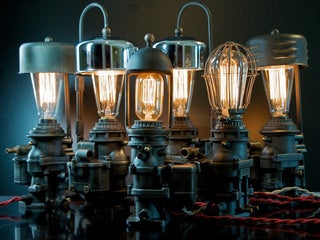 Keven is as Detroit as it gets. A blue collar creator with an industrial, yet refined, sense of design. Bold, hard core pieces that invoke the feel of grease on your hands and the smell of gasoline in your nostrils. Plus he's a good dude, which is a common theme of my artist friends. Cuz' I like good people. And I'm NOT just saying that because he brings me cases of Monster and bags of Haribo gummies when he's got a welding job for me!
Last night I decided to investigate why the shift lever in my VW had around 2 inches of forward/back play, and discovered that the relay ball was strangely absent from my linkage. Today I took a quick trip to the local junkyard to find a newish one in hopes of saving myself a bit of money (shipping is always way overpriced on small items IMO).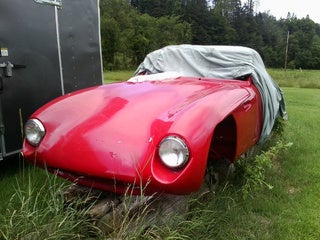 You have random old cars growing in the woods over there? nice! -PABUUU4. Well, maybe in New Hampshire. In Vermont, they grow them on farms. In this story, I'll tell you about my trip to this farm. I have very few pictures (I was told I could take as many as I want, and could tell people about it, I just couldn't tell them where it was, besides in Vermont. He's not hoarding. He makes money selling parts. His huge barn is full of parts and he sells many everyday. He just doesn't want too many more customers, as he wouldn't be able to keep up.
A few times a month come fuel up time I'm faced, like all so many of us, with the choice of reaching for the premium high octane 'feel good' gasoline, or instead for that regular sludge so many of us automotive sadists force in to our unappreciative automobiles. The process usually involves clenching my toes, grabbing regular 87 octane and just sticking 'er in. I then frequently spend the next ten minutes apologizing to my car, explaining the realities of life and money management, and generally praying for forgiveness to the automotive overlords.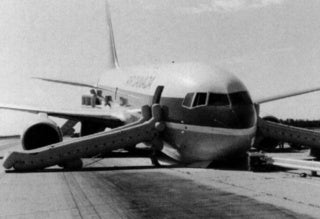 July 23rd was the 30th anniversary of the Gimli Glider, an Air Canada 767 (C-GAUN) that ran out of fuel and glided to a landing at Gimli Industrial Park Airport, a former RCAF base in Gimli, Manitoba. Air Canada Flight 143 was on a flight from Montreal to Edmonton when, at 41,000 feet, the plane completely ran out of fuel. Investigators discovered that the fuel exhaustion was caused by a combination of miscommunication between air crews and maintenance personnel, fuel gauges that were disconnected or not functioning properly and fuel calculations that were made incorrectly.
Arguably the world's most viewed television show is the BBC's Top Gear. In fact Top Gear was recently awarded a Guinness Book of World Records 2013 award for 'Most widely watched factual TV programme'. The show's incredible audience covers 212 territories around the world from Ghana to Guatemala, Moldova to Myanmar." I enjoy Top Gear, particularly some of its epic cinematographic worthy shots. But let's face it, it is not really a place for an enthusiast to go for either detailed information on cars or to simply enjoy looking at vehicles in motion. Sometimes we simply are not interested in seeing anyone's antics or gags.
If you pay attention to Le Mans (and you should!) you know about Audi's R8, R10 TDI, R15 TDI and R18 cars. The R8, for example, is one of the most successful racing cars of all time, having won the 24 hour race 5 of the 7 times it competed, in 2000, 2001, 2002, 2004, & 2005. The long chain of wins was broken only by the Bentley Speed 8 in 2003. But that Bentley used a 4.0L version of the Audi V8, there was no works Audi team that year, an R8 still made the podium (3rd place), and Bentley got out of LMPGTP following that victory and has not returned.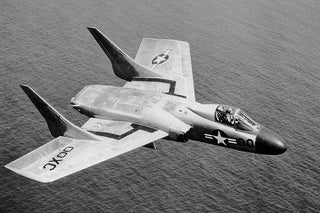 A difficult airplane to fly, to land, and to keep together. But it did have an impact on the auto industry. The Chance Vought F7U Cutlass was inspired in part by the swept-wing, tailless aircraft research that was recovered from German aircraft manufacturer Arado after World War II. It was quite unlike any other plane in the sky, and looks to modern eyes like it would be more at home in an episode of Star Blazers. It had no tail, and its enormous swept wings, with an area of almost 496 square feet, were almost as long from leading to trailing edge as from root to tip.
A lot of the time, it's 'what if insert British car company here wasn't managed by incompetents/plagued by poor finances/staffed by unionists'. These thoughts have inspired a number of future build projects, like the IRS Triumph Dolomite Sprint and ITB Stag. I'm also fairly certain that if I was sent back in time, I could save MG from its bankruptcy. This one's a little bit different though.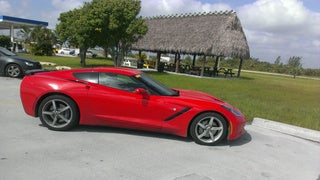 Last weekend my wife and I took a much needed vacation and decided on a cruise leaving the port of Miami. We live in Sarasota FL on the Gulf coast, and to get to the Port of Miami, you need to cross the state, so we took to "Alligator Alley" Which is much like it sounds, a mostly straight section of highway cut straight through the everglades running across the state... This is also where the Big 3 does some of their final shake down testing apparently. The parking lot was full of blue and white Michigan plates all stating they were MFG plates. New Chevy trucks, a few dodge vehicles, and the crowning jewel the yet to be released Corvette Stingray.
As always, If I've missed something and you would like me to include it, let me know.
Fun Discussions
There were several posts that asked questions and sparked some good discussion over the last day. Take a peek and chime in on some of them listed below:
Just the #tips
Honourable Mentions
These posts have already been shared with Jalopnik directly but deserve to be mentioned again because they were first posted in Oppositelock: