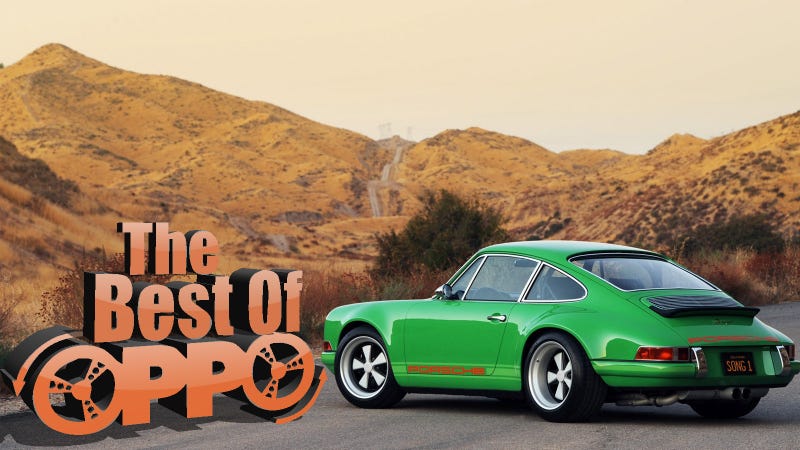 Gathered here are the Oppositelock posts that people have put a good deal of effort into writing from the last 24 hours. Today it includes an homage to an old truck, taking a CLK AMG Black Series for a spin, and more.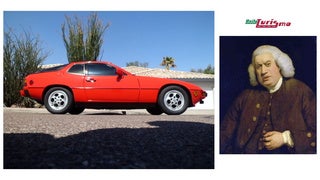 In the late 18th century a Scot by the name of James Boswell wrote a detailed biography of Dr Samuel Johnson, a game changer in the world of literature. With a similarly innovative leap, in the late 20th century a German car company created the first modern sports car, the Porsche 924.
.
I am in the market for my first car. What started with random clicking on ads has turned into a very precise search. Due to these criteria, it made me wonder: do the cars we grew up in affect our taste in cars today?
So...by this time I have been in Ghana almost a month. It's time for a west african road trip. By the way, the bus company we took to Kumasi is owned by none other than Greyhound. It was called STC. Currently the ticket from Acrra to Kumasi costs $12. Anyways, let's get on with it...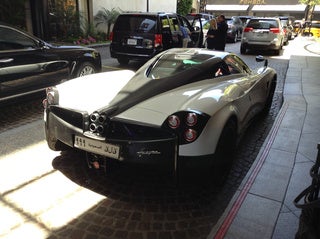 I recently wrote an article about a white Arabian Pagani Huayra visiting Beverly Hills U.S and how unforeseen of an event it was. After I learned about it, I decided I really should take a look myself, because not only are Paganis rare in the U.S, but any car with Middle Eastern license plates in this country is in general very uncommon. So yesterday, I went on a quest to look for Beverly Hills' best kept automotive secret…
Turbochargers have a problem. They get hot, very hot. In fact the development of early turbochargers and early jet engines was very much intertwined. The performance of both is limited primarily by how much heat the hot section (turbine) can tolerate before it turns into molten slag. As such they both relied heavily on the development of special high-temperature steel alloys going back to the 40's, 50's, and 60's.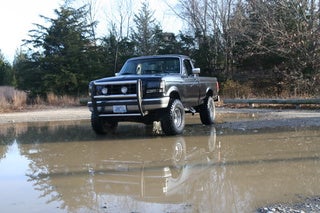 A little over a week ago I made a big change in my vehicular line up. I decided to trade in my fuel guzzling F350 and my non-smog-able Mustang as a two for one deal on a 2011 Audi S4. My F350 had room enough for six and was relatively comfortable while the Mustang was 450 horsepower, raw, and unrefined. I decided on the S4 as it is somewhere in the middle of performance and comfort with room for five. The S4 has been fun (I've already put well over 600 miles on it), it's surprisingly quick, and yet often feels as if I am driving on a cloud, but this is not a review of the S4. This is a story about an old adage and an old truck.
As some of you guys know, I recently managed to get my MVA learners permit. That means until I'm 16 and 6 months, I'm allowed to drive with anyone 21 years of age who've had their license for 3 years. It also means I have to take a mandatory 10 day, 3 hour each drivers ed course where they show us videos like this. So yeah, as someone who gets most of their information on how to drive from places like this, I guess shouldn't expect they're going to have 4 whole classes about car control and knowing the limits of your car.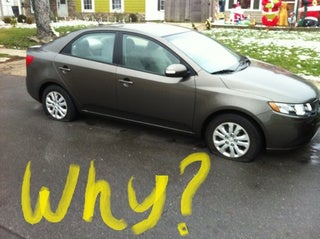 I've seen a trend on our fair Jalopnik; whenever there is an "asshat parking" article half of the commentators seem to talk about who's actually at fault or why it's ridiculous to park in such a way, and the others all seem to clamor onto how to "teach that asshat a lesson" The most recent of which had the commentators debating on the best way to do such a thing…
.
I was pursuing an article on Autoblog about yet another variant of the Fiat 500 (the Cattiva) and wondered how on earth Fiat can grow in the US. At some point this veritable tigre di carta (paper tiger) will fold unless the company offers a broader selection of desirable vehicles. I popped over to the Fiat web site (not Fiat USA, but the actual Fiat site in Italy) to see what they offer.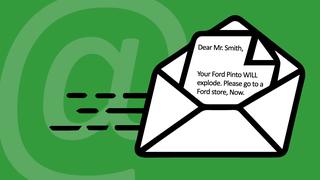 One year ago Congress provided the Secretary of Transportation expended authorities on how vehicle recall notifications are conducted. The goal, according to the legislation was to "improve efficacy." When I asked the National Highway Traffic and Safety Administration (NHTSA) how they would use this new authority, they responded, "There will not be any changes. We are going to keep it the way it is."
Formula One motor racing has always been a circus. It has a ring master, lions and tigers, bears, a snake charmer and a trapeze act. Granted it has over the years had a bearded lady or two with questionable tyre compounds, stupid politically driven decisions, daft regulations and incompetent management. But when that circus hits its groove, and the fire eaters, acrobats and human cannonball hit their marks on time every time, you can't help but leap off your sofa and punch the air.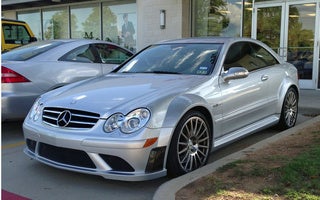 As I eyed my most recent "spot in the wild", my mind was adrift in a wonderland of flared wheel arches, carbon-fiber splitters, and waves of "I absolutely dare you" aggression pouring out of the CLK63 AMG Black Series brooding in front of a café. I was DTM dreamin'…. And all of a sudden, I was sitting behind the wheel. The owner noticed my enthusiasm, and decided I was worthy to go for a brief self-directed, high-speed jaunt through the back alleys of the parking lot.
The new Porsche 911 GT3. The drivers car, the track monster, is nowlimited to a PDK. Don't get me wrong, the PDK is one of the best autos ever, but it still isn't a manual. Although Porsche would be happy to offer one, there is no market. Everyone who dreams about these exotic cars wants the driving pleasure of a gear stick and a clutch, but the people who buy them don't. The same problem goes for Ferrari, Lamborghini, Pagani, Maserati, and even Aston Martin to some extent. Sure there are some exceptions; occasionally you will see a manual California or Gallardo but rarely.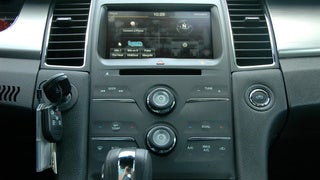 So Ford announced that they'll be adding some buttons to MyFord Touch soon. In my opinion, that can't come soon enough. Here's why. Early last year, an alarming proportion of my friends all treated themselves to new iPhones, within days of each other. While the existence of a minor conspiracy is debatable, what's certain is that they all experienced the 'new gadget high' very recently. Flying high above Silicon Valley, beaming new owners surgically extract the 'newborn' out of its packaging – lest they give it any unwarranted scratches – watching the reflection of their ear-to-ear grin wash away in the appearing image of the touch-sensitive home menu...
As always, If I've missed something and you would like me to include it, let me know.
Fun Discussions
There were several posts that asked questions and sparked some good discussion over the the last day. Take a peek and chime in on some of them listed below:
Just the #tips
Honourable Mentions
These posts have already been shared with Jalopnik directly but deserve to be mentioned again because they were first posted in Oppositelock: