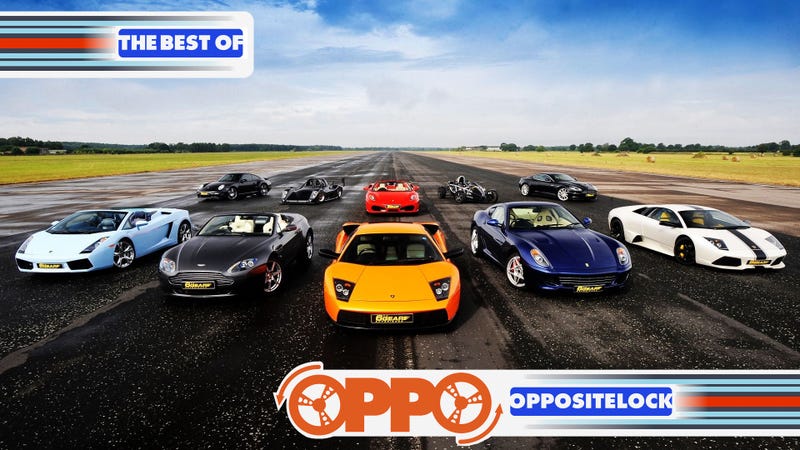 Gathered here are the Oppositelock posts that people put a good deal of effort into writing from the last 24 hours. It includes honouring the fallen, fixing your friends' cars, the technology of F1 and more.
I've lost friends, no brothers really, during the Iraq and Afghanistan wars. Above is the grave for Master Sergeant Brad Clemmons who served in my Expeditionary Group in Iraq back in 2006-2007. It still hurts and probably always will. I've also been the unlucky guy to prepare daily casualty briefings for my 4-Star at his morning meetings. Probably the worst day was just after the Battle for Fallujah. I had to prepare each slide for each service, color-coded: Blue for Air Force; Green for Army; Red for the Marines; and Black for the Navy. On that day I had to document around 200 Marines. When I briefed the room full of Generals and Colonels, there wasn't a dry eye amongst them.
So we've seen plenty of rants about buying cars, recommending cars to buy, dealing with people who don't like recommendations that you give (Sell the kids, buy an Aston instead). But there is one thing that comes with the territory of being "The Car Person" especially if you have a penchant for older cars and working with hand tools. One thing that hasn't been discussed yet. One of your friends asking: "Can you fix my car for me, please? I think it just needs an oil change..."
Welcome to OppositeLock's own Formula 1 open technical discussion! The one thing that separates Formula 1 from any other motorsport is the absurd level of engineering and aerodynamic advancement that the teams push on each other, and we are here to appreciate, discuss, and revel in the beauty of design on the current limits of speed.
The MWR racing scandal saga is finally coming coming to a close, the last bit of business that needed attending to was where would Martin Truex, the unintended victim, end up. Well now we know that he's on Furniture Row for the coming year and this is extremely good news for everyone.
Welcome to the first ever LNO Theater recap. Here you will find a repost of all videos from the past week as well as their intros. I like to play racing/car documentaries with the comp screen off when I fall asleep and I've amassed a fair collection of them from around the internet. In that vein, I['ve started] a new series called "LNO Theater".
.
The Best of the Rest
Alex Goy (XCAR) got to drive the Jaguar C-X75. Pabuuu4 did lots of carspotting around London and the Netherlands. Carwitter did a photoshoot with an SLS AMG GT. Rotundapig shared photos from his time around Detroit. Mkbruin went to Cars & Coffe in Richmond. Twinturbobmw took photos at C&C in Portland. Velocity posted pictures from the European Auto Garage C&C and Harper Auto Square C&C. Louros got his project e21 started. Paul, Man of Mustangs got the brakes plumbed on his replacement axle project. One of JayhawkJake's friends sent up a high altitude balloon. Several Jalops attended Caffeine and Carburetors in New Canaan; 190e30, ShelbyRacer78, TheJWT, Ilike_cougars, offroadkarter and Classic Car Club of Manhattan all shared their experiences. Ferrari Festival in Houston was well attended as well; blunion05, FNKSS and PatBateman posted photos, video and stories of their visits. Bandit removed the dash from his Trans Am, again. Jonee attended a France and Italy Car Show. Pilotman finished up the clutch swap on his Mini. Chairman Kaga took his project GTV6 out for a drive.
As always, If I've missed something and you would like me to include it, let me know.
Fun Discussions
There were several posts that asked questions and sparked some good discussion last weekend. Take a peek and chime in on some of them listed below:
Just the #tips
Honourable Mentions
These posts have already been shared with Jalopnik directly but deserve to be mentioned again because they were first posted in Oppositelock:
Want to participate on Oppositelock? Check out the general handbook for posting on OppositeLock as well the Oppo tools to help you get started.