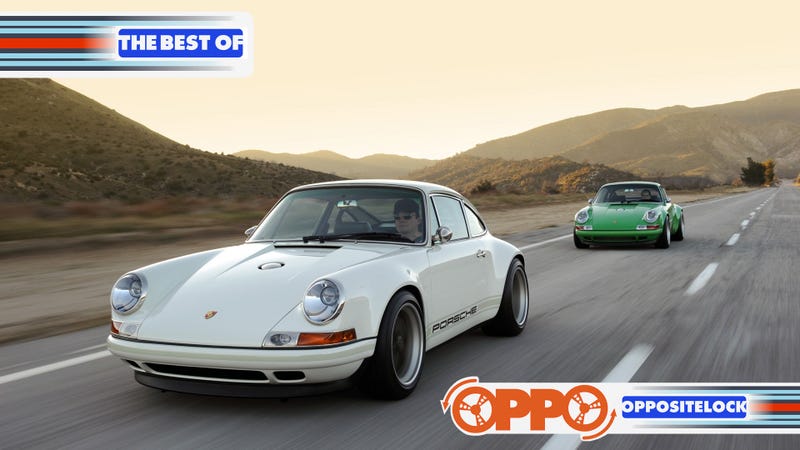 Gathered here are the Oppositelock posts that people put a good deal of effort into writing last Tuesday and Wednesday. It includes the beginnings of Grand Prix racing, the YF-110 Mig-21, Porsche 969 and more.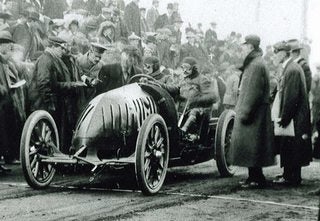 One might think racing, especially Formula One racing has come a long way since its beginnings, but history tells otherwise. This is the story of the events leading up to the first French Grand Prix - the grandfather of all F1 races and how people and politics have not changed since.
.
.
Struggling French car maker PSA Peugeot-Citroen is back on death watch with recent announcements that it was canceling its collaboration with GM on a small car AND the news that Dong Feng and the French government were thinking of getting a stake in the company to try and save. I've been wondering if it's even worth trying to save that company.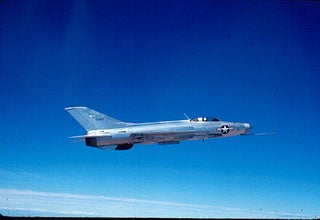 Your eyes are not deceiving you. This photo does in fact show a Russian built MiG-21 Fishbed-E in American colors. In 1967, the USAF acquired this MiG-21 from Israel after an Iraqi pilot defected to Israel during a training flight. The MiG-21 was transferred to the US, where the Defense Intelligence Agency carried out Project Have Doughnut (the project's name came from the "doughnut" sight on the F-4 Phantom used to target opposing aircraft) to evaluate the MiG-21 against American fighters of the time.
Driving has been great for ages, as long as you're not stuck in traffic or making a routine and monotonous commute. It's always had the ability to be therapeutic. When you're out on the open road you get to see, smell and experience things that you miss out on if stuck in one general location your whole life. The freedom it gives you is amazing. If you're not on a time crunch you can stop at a random restaurant, take scenic pictures, or do a multitude of things you can't do when in the house/office or traveling via commercial airlines.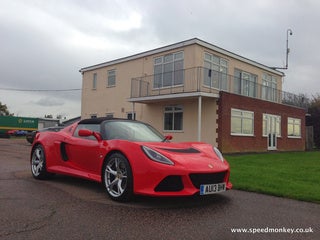 I recently visited Lotus, drove this Exige S. The Exige S is Lotus' track focussed car. Well, Lotus most track focussed car. The Exige started out in 2000 as a hardcore, track only version of the Elise and has transmogrified over the years into this, the Series 3.
.
.
The first shiver down the spine happens when you drive down Potash Lane, look right and see the Classic Team Lotus transporter parked up in front of the workshops. The next occurs when you carry on down Potash Lane and see the Group Lotus sign in iconic green and yellow. We signed in at the gate and drove past the old Lancaster Bomber hangers (which form part of the factory) to the old airport control tower which is both a suite for hosting guests, and a brilliant vantage point of the Hethel Test Track.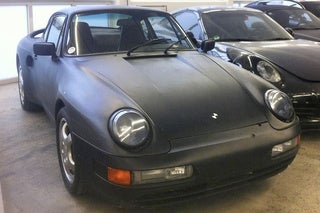 Two articles enclosed. The first with great depth and detail, the second much lighter on technical info, but still containing a few interesting tidbits. Pictured above is a prototype nicknamed "Black Bomber", a subtle nod to "Brown Bomber" Joe Louis. V6, V8, AWD, PDK transmission, it was all on the table. What an amazing time in the 911s history.
.
The one thing that separates Formula 1 from any other motorsport is the absurd level of engineering and aerodynamic advancement that the teams push on each other, and we are here to appreciate, discuss, and revel in the beauty of design on the current limits of speed.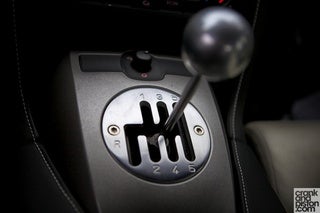 It's a debate that pops up every now and then on pretty much any car community; Manual vs. Dual-clutch/automated gearboxes. And everyone is just wrong. The usual argument on the row-your-own side consists of statements like "You have more control of the car" or "if your brakes go out you can just downshift." But let's be honest: You're not feathering the clutch to precisely regulate power when you're going around a curve. Automatics engine brake just fine, as anyone who has ever hit the wrong paddle will attest. And of course, the discrepancy in efficiency that used to result from a manual transmission is now not only absent, but inverted.
Oh no, I imagine you saying to yourself inside your head. Another discussion about Auto/Manual/Dual-Clutch transmissions to stir up the same muddy water as before and endeavour to provoke some kind of response from the enthusiast herd. Well, actually, it's a little more simple than that. I'm going to stick to the facts, ma'am. Data-driven. No hysteria. No emotion.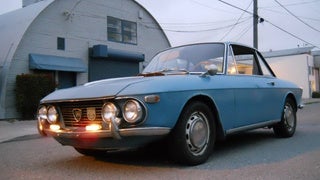 Lancia Automobile S.p.A. was a small manufacturer from Torino, Italia founded in 1906 by Vincenzo Lancia and master of its own destiny until 1969 when it was taken over by Fiat because it was unprofitable and English speakers found it difficult to pronounce Lancia.
.
People on Jalopnik and car guys in general often argue about what is best or coolest in the automotive world. This ranges from debates on current f̶a̶d̶s̶ trends like Stance/Donks, to classic arguments over the benefits, detriments and superiority of FWD/AWD/RWD or manual/automatic transmissions, all the way back to Chevy vs. Ford. vs. Mopar and NASCAR vs. Formula 1.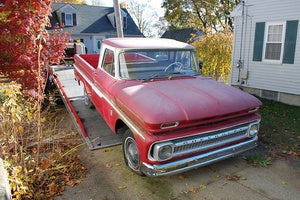 Looking for parts for my '64 Chevy C10, I answered a Craigslist ad for a "Junk 1962 Truck" That was abandoned by a tenant. I asked what it was and was told it was a "1960 Chev". I figured it might have a few useable parts, so after work I drove over to the house where it was sitting. This is what I found there...
.
I am back for part 2 of the comparison of my 1994 Honda Accord EX Coupe to my wife's new 2013 Honda Accord Sport. For part 2, I'm comparing the interior and exterior dimensions of the two Accords.
The Best of the Rest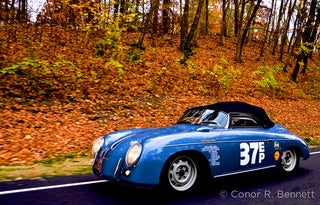 Craig-oesterling took photos at the Euro Auto Festival at the BMW factory in SC. Stratos HF came across a 1957 Porsche 356 Speedster Race Car. A3R0 and 190e30 shared photos from C&C New Canaan. 05sonic3valve went to SEMA. Jbh got his first impressions with the 2014 ATS, Camaro SS and Stingray. Raevox the Pedantic bought a Legacy wagon. Paul, Man of Mustangs removed the old axle from his Mustang and mocked up the new suspension and axle, which went well. NinetyQ finished the front end work on his Audi 90.
.
.
.
.
As always, If I've missed something and you would like me to include it, let me know.
Fun Discussions
There were several posts that asked questions and sparked some good discussion last Tuesday and Wednesday. Take a peek and chime in on some of them listed below:
Just the #tips
Honourable Mentions
These posts have already been shared with Jalopnik directly but deserve to be mentioned again because they were first posted in Oppositelock:
Want to participate on Oppositelock? Check out the general handbook for posting on OppositeLock as well the Oppo tools to help you get started.