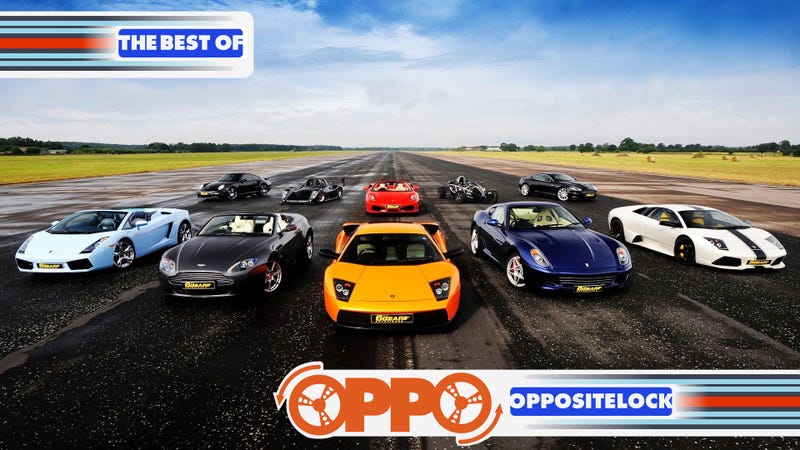 Gathered here are the Oppositelock posts that people put a good deal of effort into writing last Thursday and Friday. It includes Toyota going RWD, automotive firsts, why Tesla needs a race team and more.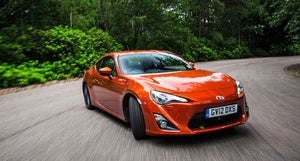 Toyota, long lambasted by enthusiast press for making boring economy cars, has just announced plans to cancel the Yaris, Matrix, Corolla, Camry, Prius and Avalon and replace them with a lineup of rear wheel drive sedans and coupes. The worlds largest automaker announced the plans to completely revamp their lineup after CEO Akio Toyoda drove a GT86 at Fuji Speedway Tuesday. "The car was fun" he said. "It handles better than the others. I want all cars to be like this."
As the last leaves of Autumn fall, I must force myself to do my least favorite thing. I have to winterize my R6. Motorcycle love isn't common in my family. In fact, in my entire family I'm the only person that owns a bike. Same goes for many a jalop. Here on Oppo and the front page most people stray away from them. Motorcycles have a bad reputation. Mostly inherited by those that ride them. Whether it be a pack of complete douche bags on rockets or a gang of bearded breatheren, bikes tend to frighten people. Hell, they scare the shit out of me at times.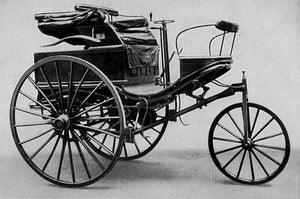 A passion for cars is something the majority of us have had for most of our lives. Some say that we were born with petrol in our blood, that it's something you either have in you or you don't, but I don't think that's the whole story. I believe we were all shaped by our surroundings, the cars we were around as youngsters, how we interacted with them, and whether the time we spent with them was enjoyable. Let's try to trace the development of our interest in everything automotive through all our 'firsts'.
Farewell to the Maxima. She was one of my best friends and seeing her hauled away felt no less sad than saying goodbye to a longtime friend. You'll notice I don't have a name for the Maxima even though I affectionately refer to her as a her. I jokingly called her Rustia but she deserved so much more than a name, less original than hipsters drinking PBR. That, much like hipsters drinking PBR was in poor taste.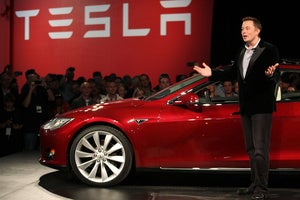 Automotive Racing used to be about proving and testing the technology of a road car in the high stress environment of a race; those days are long gone, and now companies race more for the marketing potential than anything else. The idea of a company improving their cars through racing has been steadily dwindling, yet Tesla may be on the right foot to make a racing team race for what 'works teams' were originally meant to do, develop the road car from the race car.
The 80s rivalry continues... The 959 was the tech car utilizing computers and systems to achieve its unheard speed that would most certainly appease the Bill Gates of the world (and did), while the F40 was the turbocharged leviathan that planned to rip your head off with unseen performance and a the lust Ferrari hadn't made since Lamborghini showed up. Did the 959's overcomplicated geekiness and puff-the-magic-dragon-wouldn't-even-smoke-this styling keep it from the Breakfast Club, and did the F40's age old ethos of attaining performance and its bare-minimum interior stop it from being the car that brought you back to those 16 candles? Also check out The Opposite Locker - FarOut Fridays - VW BlueSport Roadster.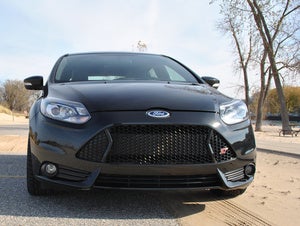 I drove a Pontiac Vibe. I inherited it. I drove it for 5 years and 10 months; 107,000 miles. It crushed my soul. For the last 6 months I had this conversation with my wife every 3rd day: Me: I appreciate that the Vibe is paid off, rarely breaks down, has served me well for the past 5 years, but it's killing me. Loving Wife: Well what do you want? Me: A reliable hatchback with four doors that gets good gas mileage and is fun to drive.
.
What is Horsepower, and why do I care? Horsepower is a term used to describe an output of force where one horsepower equals 746 watts, or, in mechanical equivalents, one horsepower = 550 ft/lbs per second. The term was originally created to compare the output of a steam engine to that of horses.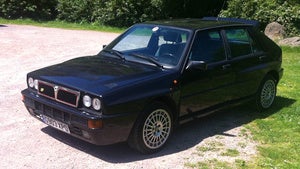 The Lancia Delta was a little Giugiaro designed crap box that shared most of its architecture with the Fiat Ritmo and Saab 600 and would have been a totally forgettable car if not for the HF Integrale version with 6 back-to-back World Rally Championship constructor's title from 1987-1992.
We have been making fun of BMW recently for model line bloat and their current vehicles lack of driving enjoyment. This is all well and good, because, well, it's true. They've exploited every possible outlet for their cars. Gran Coupe? Really? I mean, call it the 5 series or something. And don't get me started on the "Gran Turismos." Anyway, we've been asking the same questions about BMW for a while now. "Has BMW lost its way?" And "The best days of BMW are surely behind us, right?" I think that, even though BMW is (arguably) in a rut right now, they can easily turn it around. Here's why.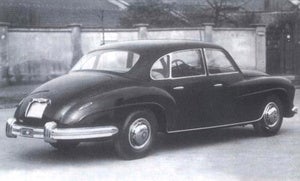 I'm a major auto enthusiast. People usually come up to me at parties and play "I'll ask you about any car ever and you can tell me about it." Fun for everyone ensues. Every now and then, however, I discover that my vehicle awareness is incomplete. This shouldn't be surprising, since I was born in 1983, post DeLorean DMC-12. However, a new discovery is always a fun and fascinating thing for me.
The Best of the Rest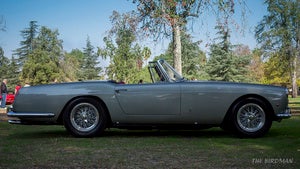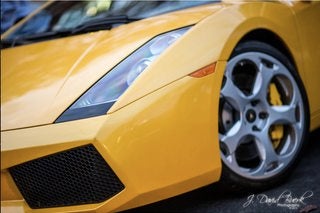 Bird took photos at the French Italian Car Show at Woodley Park. Acousticaperture photographed cars at Katie's C&C on November 2nd. Burglar shared a video of his superbeetle on a sketchy autocross course. 71MGBGT captured a Ferrari 308 burning to the ground. 03SubaruWagon introduced the '03 Subaru wagon behind his name. JCAlan got a new Challenger. Blackhawk took pictures of F1 equipment and safety cars being delivered at COTA. Wolfezx may have a slight Subaru addiction. Oldirtybootz took some photos of his new Dart. NaturallyAspirated painted some parts on his Subie. BiTurbo228 repaired the exhaust on his Alfa. Paul, Man of Mustangs got the new suspension and axle bolted up and started filling in the sheet metal. Monovich spotted a nice 2002 while out cycling. Liquid_Popcorn found a spiffy Mk. I GTI at a VW dealer.
As always, If I've missed something and you would like me to include it, let me know.
Fun Discussions
There were several posts that asked questions and sparked some good discussion last Thursday and Friday. Take a peek and chime in on some of them listed below:
Just the #tips
Honourable Mentions
These posts have already been shared with Jalopnik directly but deserve to be mentioned again because they were first posted in Oppositelock:
Want to participate on Oppositelock? Check out the general handbook for posting on OppositeLock as well the Oppo tools to help you get started.