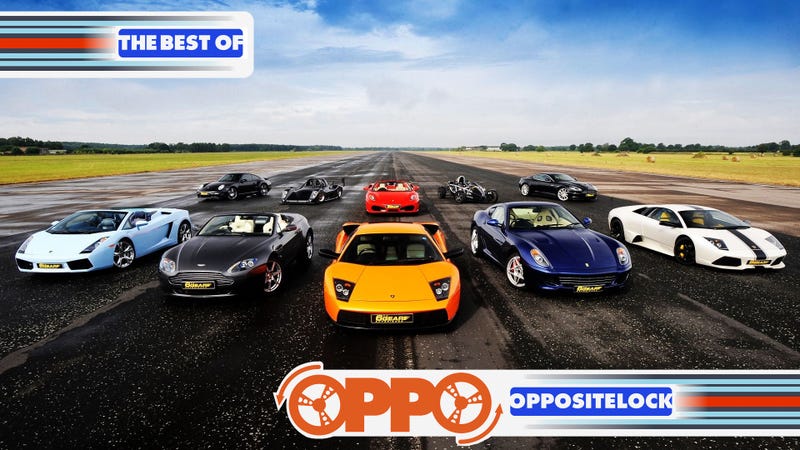 Gathered here are the Oppositelock posts that people put a good deal of effort into writing last Thursday. It includes an enthusiasts guide to recommending cars, Henrik Fisker's influence on automotive design, a garage mechanic lesson and more.
It's bound to happen sometime, we have friend or family member come to us and say something along the lines of, "I need a new car. You know cars, what do you think I should get?" Mr. Doug DeMuro is much wiser than I and has decided to opt out of this process. But let's face it, as dangerous as these waters can be, most of us can't resist taking a swim.
Over the past decade, automobile designs have changed drastically. But what caused this change? Was it demand? A change in new car buying demographics? Could it all be the design of one man?It was probably a mix of all of these things, but there are three words that are growing, and growing, among manufacturers; Aston. Martin. Grill.
Ok ya'll it's time for the first installment in garage mechanic lessons. The test subject of all these posts is going to be my 1974 Chevy C10 with a 454, ScarJo. That's why the posts are going to be tagged both "Garage Mechanic" to follow the posts and "truck project" to follow ScarJo. Today's how to is about intake manifold installation, carb installation, resetting timing, and then celebratory beer drinking.
I've seen a rather alarming trend. People putting down others as not being true enthusiasts for one reason or another. Most recently on here, it's been due to choices of transmission, but I've also seen it due to someone not liking a particular make of car, and due to being more interested in being flashy and cruising around than a desire to carve corners and obliterate apexes. Now, I'm not a writer or journalist by any means… but if you'll bear with me I'll try to articulate why this bothers me, and should bother all of you too.
The Chevrolet Equinox (2013 model) represents most things that we Jalops hate about how, and why people buy cars. Why then, would I go out and purchase one? The answer is both simple and a bit complicated.
.
.
I traveled to the great state of VA home of 4 lane divided highways with 45 mph speed limit and the u-turn. My mission was 2 fold first : my wife had to go to some classes and second we would party like it was 1999 and we didn't have children.
I just got back from a week-long excursion in California where we had a Nissan Altima as a rental car. This particular example was at the "S" trim level, and had the 2.5L inline four (from what I could tell peering into the engine bay) which produces a manufacturer-claimed 182 hp and 180 lb-ft at peak. This is competitive with other cars in its segment, and was evident throughout my spirited stints behind the wheel.
The Best of the Rest
I hoon, therefore I am shared his experience of the first few months of e24 ownership. Lepie remembered his lost M5 by posting some videos of driving it. McMike started installing a modern stereo in his VW van.
.
.
As always, If I've missed something and you would like me to include it, let me know.
Fun Discussions
There were several posts that asked questions and sparked some good discussion last Thursday. Take a peek and chime in on some of them listed below:
Just the #tips
Honourable Mentions
These posts have already been shared with Jalopnik directly but deserve to be mentioned again because they were first posted in Oppositelock:
Want to participate on Oppositelock? Check out the general handbook for posting on OppositeLock as well the Oppo tools to help you get started.