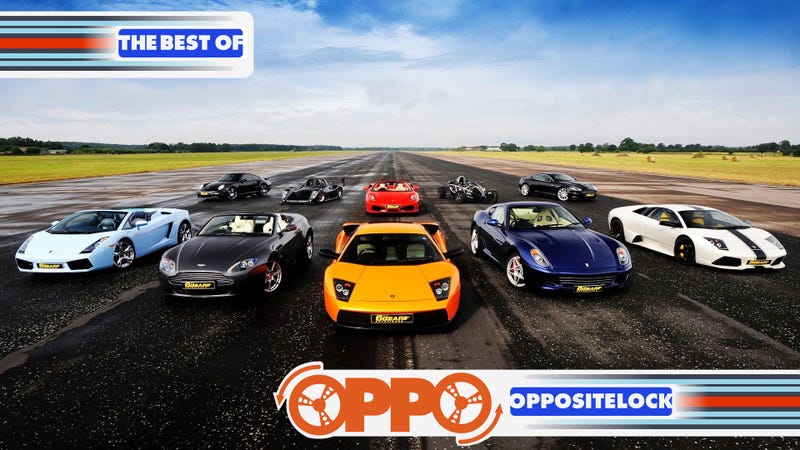 Gathered here are the Oppositelock posts that people put a good deal of effort into writing last weekend. It includes NASCAR silliness, a GP2 Hillclimb, Copart auctions and more.
[Last Saturday], Darrell "Bubba" Wallace Jr. won the Kroger 200 at Martinsville, making him only the second African-American to win a NASCAR national touring series race since Wendell Scott almost 50 years ago. It was a historic event and an excellent victory that Wallace earned every bit of. Unfortunately, his victory was overshadowed by the usual shenanigans that reminded me why I don't watch NASCAR anymore.
.
For some people, the thing that's missing from Formula 1 (aside from a race not being won by Sebastian Vettel) is the danger. If you compare the current Spa-Francorchamps to the original one it's almost sane, and new tracks have acres of tarmac run-off. If you're one such person that believes that there just isn't enough danger, then hopefully a Mr. David Hauser and his Dallara GP2/08 (complete with the full-on 4.0L, 600+ horsepower V8 GP2 engine, by the sound of it) will do for now.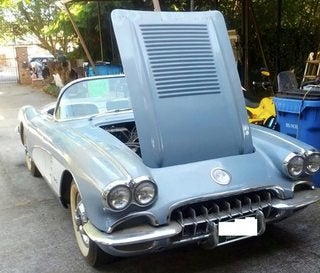 This beauty needs no introduction. But if you're a one on the scale of how much a Jalop loves cars - one being a person who has no f'ing idea what this car is - ten being a person willing to break up his family by hiding financial problems due to a car/s, its OK I'm a seven on that car scale and I'm here to help you.
.
.
Welcome to my series about the world of insurance auction cars. Now you may be wondering "Why would I want to take a chance on a damaged car?" I'll show you why taking a gamble on an auction car pays off and how much fun you can have in the process. Be sure to check out a few other parts in this Copart Auction Car Diary series: The Fastest I've Ever Sold A Car and it Was A MAZDA and Hitting Auction Gold - 2000 Lincoln LS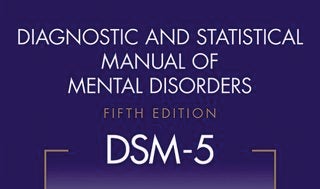 On this round of If Cars Were, we are not only going to introduce 5 brand new cars, but we are going to equate them to some of my favorite (read least favorite) Axis II diagnosis! So, if you are a psych, rehab med, or otherwise general studies student, bust out the DSM, and lets get started!
.
Cars costs tens of thousands of dollars to buy and automakers spends millions, sometimes billions developing them and building them, so when you get a slightly expensive repair bill when something goes wrong, stop complaining, otherwise learn how to fix it yourself.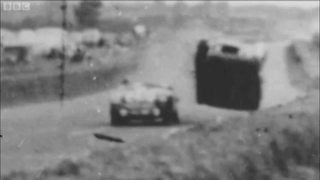 A lot of people know that this happened but don't necessarily know what exactly happened or much about it. Having been one of those persons, I recently watched a documentary about it and thought I'd share the story of what happened to cause the on-track accident. I made a gif of the on-track accident unfolding at various speeds. The footage was shot by a spectator who was there that day and ends when he stopped filming so that he could turn to run.
People are complaining about F1 celebrations being dull. And I agree. It is not the first time this topic is or will be address, I'm sure, but it's time for the FIA to stop being such dimwits. Drivers like to celebrate, and more so when they achieve a milestone in their careers, a win at their favorite circuit, or a victory for that sake. Celebrations can range in their manner, but the result is that it's a way for the driver to show his love for the sport and fans other than the typical podium jumping and champagne sipping that is somewhat "traditional" to the sport.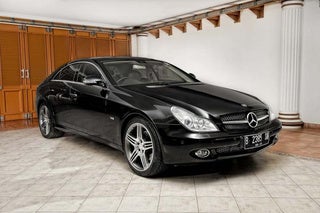 The CLS is finally registered as my car! It was my friend's car before. Until I agreed to swap my S600 for his CLS500 and 2 set of tyres, the originals and AMG. Yes, i know it has a smaller engine. Yes I know it'll broken someday because after all it comes when the Merc was start to fight Lexus in a bad way. Yes I know it's a stupid 4-door coupe, it's like you asked Mercedes to remove 2 doors from the S-Class and put them back again. But, love is strange…
The Best of the Rest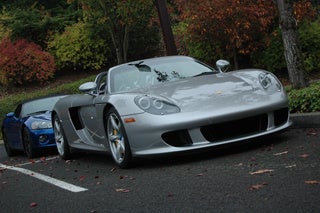 TwinTurboBMW posted pictures and Video from Cars & Coffee in Portland. Biapilotaceman caught a Ferrari roasting during a Ferrari Club race at NOLA Motorsports Park. F86sabre attended the National Business Aviation Association Convention in Las Vegas. Jqj213 got a new Civic. BJohnson11 got his truck running well. JUS1029 did a photoshoot with die cast cars. KusabiSensei shared a video of a track in his Z4. Carwitter photographed an abandoned 370z. SnapUndersteer took his e38 740i autocrossing.
As always, If I've missed something and you would like me to include it, let me know.
Fun Discussions
There were several posts that asked questions and sparked some good discussion last weekend. Take a peek and chime in on some of them listed below:
Just the #tips
Honourable Mentions
These posts have already been shared with Jalopnik directly but deserve to be mentioned again because they were first posted in Oppositelock:
Want to participate on Oppositelock? Check out the general handbook for posting on OppositeLock as well the Oppo tools to help you get started.