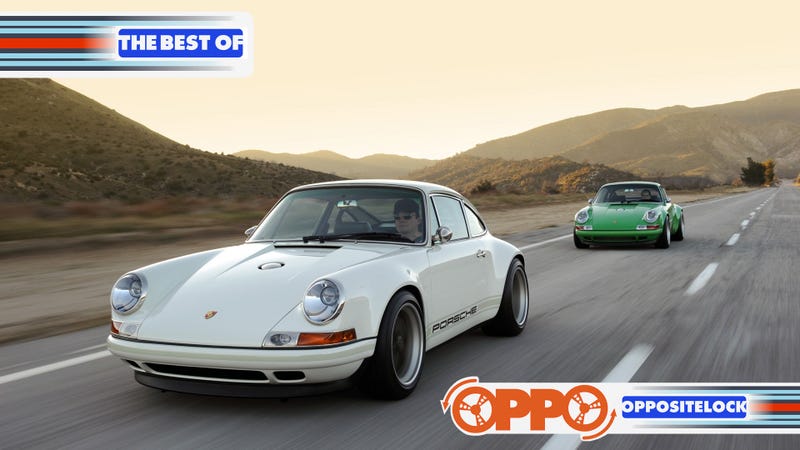 Gathered here are the Oppositelock posts that people put a good deal of effort into writing last Monday. It includes Star Wars Cars, Thinking Too Deeply About Cars, extinct manufacturers and more.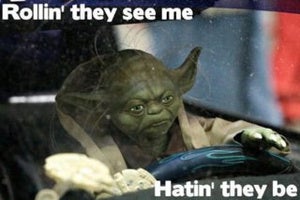 Star Wars is awesome. Cars are awesome. Combine the two and we get a list of cars suited for those in a galaxy far, far away...
.
.
.
.
Despite my irrational critiques, my progressively acquired automotive knowledge has enabled me to appreciate machines that I previously did not. Like many of you, my automotive tastes have evolved over time. Unfortunately, I was not always so open minded; here is a sampling of some of my backwards thinking over the years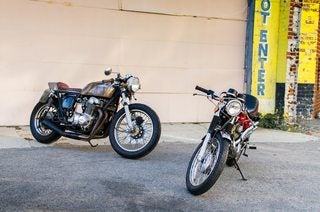 This weekend I rousted a few of my motorcycle friends and we made our way on over to the Larz Anderson Auto Museum to check out the Extinct Car Day, an assemblage of old iron (and a bit of aluminum) from bygone automakers. Some were failed experiments, some were absorbed into one of the Big Three, others just slunk away, either lagging too far behind or reaching a bit too far.
We've all seen the spy shots and read the speculation. It's been in circulation for nigh on two years now, with the car slowly undressing itself of camouflage at six month intervals. But I think its safe to say that the release of a concept, along with near naked prototypes is conclusive evidence that BMW M's most iconic line of sports cars is about to receive its next iteration. However to refer to these cars as "M3's" would not be strictly accurate...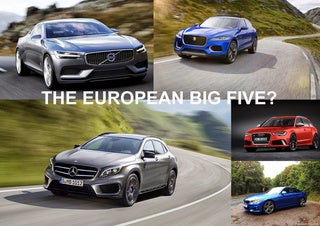 BMW, Mercedes and Audi are the German Big Three. They have dominated the premium car scene for decades and are all now creeping into other sectors, compounding their positions. But two contenders are emerging, both of which have flourished under their current owners but were dulled under Ford ownership and under-financed before that. Jaguar and Volvo were part of Ford's Premier Automotive Group, a disastrous affair that introduced boring design and Ford components into the formerly skint but well loved companies
Now that the new 2014 Mazda3 is here, I don't feel as bad for shitting all over the last model. Here's how it went with my experience. I will not be sticking to the standard format for Jaloppositelock reviews, but bear with me, as I will touch on all the features that are important, as well as the positives and negatives that I noticed during my four month period of loanership.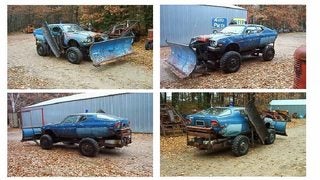 The Datsun F10 is considered by self-appointed experts as the ugliest car from the 1970s - and while it is more forgettably ugly than obtrusively ugly - the idea of picking it as the body for your heavy duty snow-plow built on a Dodge Powerwagon chassis is questionable.
.
The Best of the Rest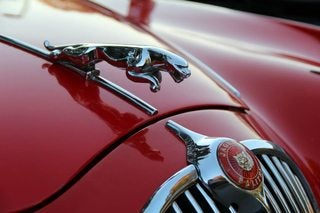 Jagvar attended Cars & Coffee in Great Falls, VA. NinetyQ did a photoshoot for some for-sale cars. FJ80waitinforacummins repaired a plastic part of his radiator. Lalevee cleaned his Saab. NaturallyAspirated painted his wheels. Jlmounce got the rear suspension and axle installed in his '69 Firebird.
.
.
As always, If I've missed something and you would like me to include it, let me know.
Fun Discussions
There were several posts that asked questions and sparked some good discussion last Monday. Take a peek and chime in on some of them listed below:
Just the #tips
Honourable Mentions
These posts have already been shared with Jalopnik directly but deserve to be mentioned again because they were first posted in Oppositelock:
Want to participate on Oppositelock? Check out the general handbook for posting on OppositeLock as well the Oppo tools to help you get started.