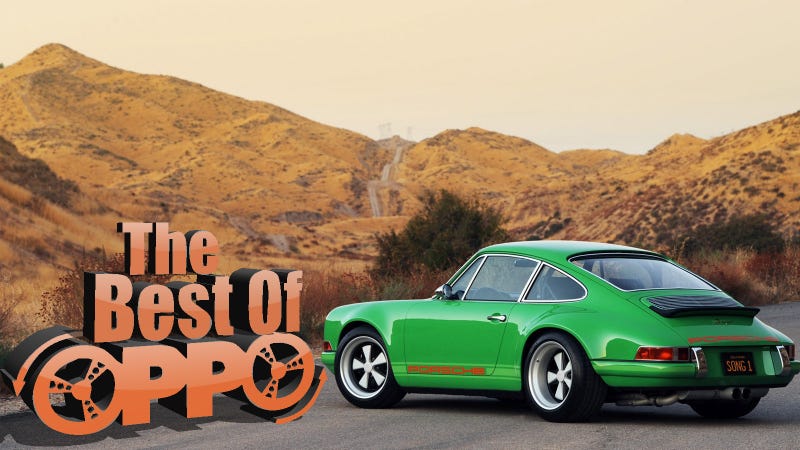 Gathered here are the Oppositelock posts that people put a good deal of effort into writing on Thursday and Friday. It includes two Accords 19 years apart, a Tesla test drive, the Ford Fiesta Tuareg and more.
As I have mentioned in great length before, I am in the unique situation of owning two identical Accords. My wife and I both drive black, manual Honda Accords. However, the only thing that really makes them identical is their name. They are separated by 19 years, 4 generations, 270,000 miles, 2 doors, an EPA size class, an extra gear, .2L of displacement, and an italicized i in front of the acronym VTEC.
Nissan was a tour de force back in the late 80's and early 90's. They say the best offense is a the best defense...what if we clash two unyielding offenses together? Enter the Nissan R32 Vs. Z32 300ZX showdown.
Did you know they will let just about anyone drive a Tesla Model S? After seeing tweet after tweet from the Tesla account about "experiencing" an actual Tesla drive, I thought, "Hey, let's fill this link out and see what happens!" Within the hour I was on the phone with a representative, scheduling a trip up to my nearest dealer. That was fast.
.
.
And I am going to tell you why. Now, you may wish to revoke my man card after this post, but hear me out before you go on and call for my head. Besides the obvious reason of good fuel economy, the prius makes its self the best road trip car for a few more, less thought of reasons.
The Fiesta Tuareg — a functional one-of-a-kind all-terrain vehicle — is equipped for rugged off-road recreational use. Based on Ford Division's popular Fiesta, the Tuareg was a joint design project between Ford's Ghia Operation in Turin, Italy, and the Ford Design Center in Dearborn, Mich. The concept car is built on a 90-inch wheelbase and powered by a 1.1-liter engine with a four-speed manual transmission. The Fiesta Tuareg will be a featured attraction at Ford Division auto show displays this year in 1978.
I don't know how many market junkies we have on here, or if any of you guys are involved in the intraday market at all, but I figured I'd share my opinion anyway. As expected, Tesla stocks took a pretty significant hit over the last two days after news of that post-wreck inferno. However, I am very optimistic about Tesla Motors as a company in the long run.
The Jaguar XFR-S is an £80,000, rear wheel drive saloon with 550bhp. I tested the XFR last year and found it to be something of an animal. Is the XFR-S any more refined, despite having an extra 47bhp?
.
.
The Best of the Rest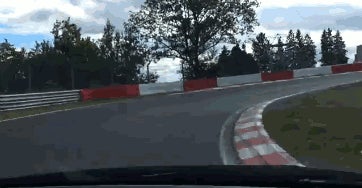 Eazy-O took his Saab 9000 to the Nurburgring. Addvanced shared photos of his 1 of 300 imported '95 S6 Avant. MR2_FTW updated us on the build of his Cressida wagon. ForcefulPlatypus took his MR2 for a canyon run. Therotaryisdeadlonglivetherotary was defeated by the rotary in on of his RX7s. Takuro Spirit got his project Trans Am somewhat sorted out in his garage. HammerheadFistpunch took some trails on a back way home. SnaupUndersteer had a Golf R chase his e36 M3 on track. Duki posted an album of photos from the Puget Sound Toyota Owners Festival as well as the Colorado floods. Ubel spotted a matte green FX35.
As always, If I've missed something and you would like me to include it, let me know.
Fun Discussions
There were several posts that asked questions and sparked some good discussion over the last day. Take a peek and chime in on some of them listed below:
Just the #tips
Honourable Mentions
These posts have already been shared with Jalopnik directly but deserve to be mentioned again because they were first posted in Oppositelock:
Want to participate on Oppositelock? Check out the general handbook for posting on OppositeLock as well the Oppo tools to help you get started.