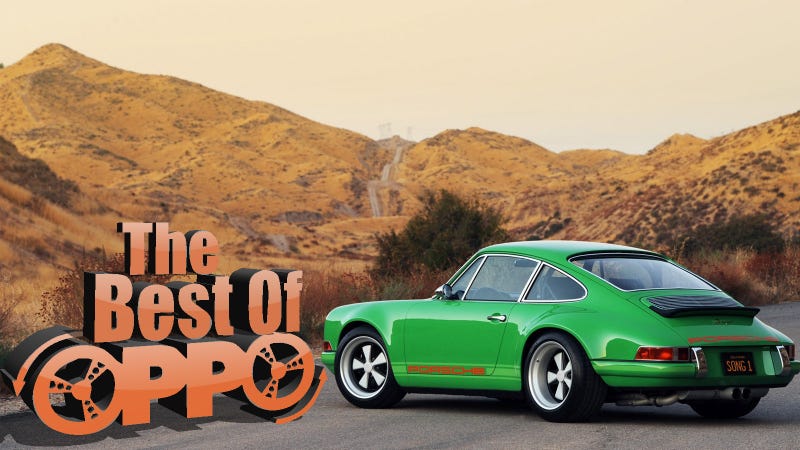 Gathered here are the Oppositelock posts that people have put a good deal of effort into writing from the last 24 hours. Today it includes 'Beige Isn't Always Boring', the taxis of NYC, Restoring a 450sel 6.9 and more.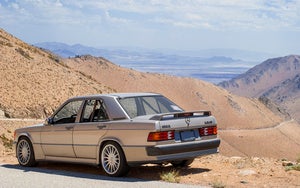 Immediately upon seeing the roads near the area I'd be camping at, I knew I couldn't take my CRX. It needs some work to keep the tires from rubbing, and it's clunky. All the bushings need replacement, the oil needs changing, so I can't be driving it to its limit. The curves were taunting me, and I needed something that would enable me to meet their jaunts with unwavering tenacity. Enter the 190E…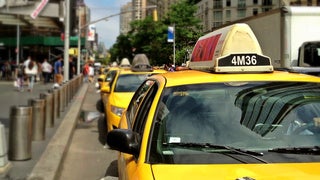 Welcome back to In Plain Sight, where we're doing something a little different this week. Pop quiz, hotshot - how many taxi cabs are there in New York City? If you guessed a shit-ton, well, read on to claim your prize (hint: it's KNOWLEDGE).
.
Spingate. Sockgate. Chasegate. Call it whatever the hell you want, since you goddamn bloggers love those catchy taglines. I call it we're fucked. I feel like most NASCAR fans are aware of all of the stories that peppered the final ten laps of the race (The Spin, Edwards jumping the start, Vickers off pace, Bowyer pitting) so let's just skip all that shit and get to what's important right now - NASCAR's decision.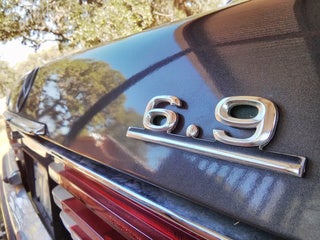 I have wanted to log the restoration of my 1976 Mercedes 6.9 for a while now, but I thought I was too far along in the deal to start writing about it. After the events of the past few weeks I thought the ordeal was too humorous to go undocumented. Here goes the recap of this wonderous expedition...
.
.
Following all this talk about the death about the manual transmission, let's do something different...and talk about 5 more obscure cars you didn't know came with 3 pedals. The D2 Audi S8, Mercedes 300SL, Lamborghini Gallardo, BMW X5 and Lincoln LS.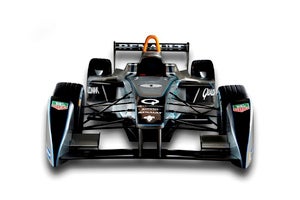 How about Formula E? The official car has just been revealed. Electric Motor by McLaren, Williams [F1] batteries, assembled by Renault, and from what I gather, named by Chrysler, it's the SRT_01E by Spark-Renault.
.
.
While every other automaker is busy presenting something new in Frankfurt, Fiat is looking like the kid who forgot that presentations were due this week. They have nothing new to present to the public, zero, zilch. Rumours say that this is due to a cunning plan by Marchionne to save the new models for 2015, when the crisis is (hopefully) over, and demand is (hopefully) back to normal or even above.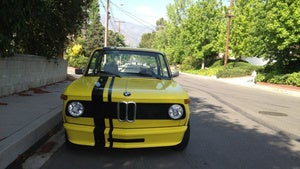 The oft-heard advice given by motorheads is never buy another man's project...but these are the same motorheads who constantly buy other folks' projects - meaning the advice is actually a self serving attempt to keep competition and bidding wars at bay, or so I tell myself when I see something like this BMW New Class.
The Best of the Rest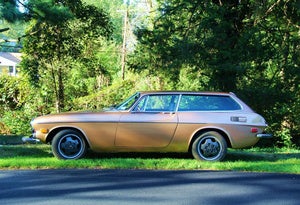 Jagvar took photos at Cars & Coffee in Great Falls, VA. BroadcastStatic0 put together a nice video of his 4000+ mile road trip in a '73 Mercury. Lonestranger realized the new RAM ad was filmed nearby and tried to tackle the featured trail in his own truck. JayhawkJake covered some pieces of his Sonic in vinyl. MR2_FTW did some more work on his Cressida wagon. Offroadkarter attended a Panther platform meet. Matthias Rios shared his plans for a $500 project car. MayoKetchup posted part 2 of his visit to the Xtreme Hobies event. Aaron Brown rode in a 2014 Camaro SS 1LE. Bjohnson11 got a ride in his buddies e9. FireWRX234 had a little debacle in getting his car detailed.
As always, If I've missed something and you would like me to include it, let me know.
Fun Discussions
There were several posts that asked questions and sparked some good discussion over the last day. Take a peek and chime in on some of them listed below:
Just the #tips
Honourable Mentions
These posts have already been shared with Jalopnik directly but deserve to be mentioned again because they were first posted in Oppositelock: