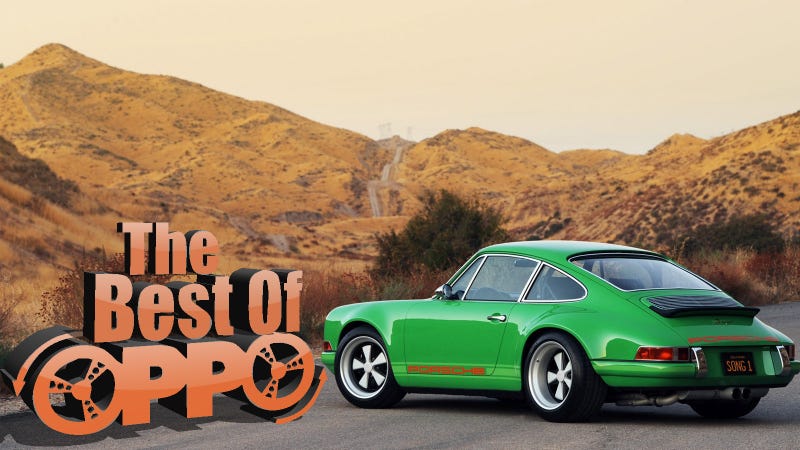 Gathered here are the Oppositelock posts that people have put a good deal of effort into writing from the last 24 hours. Today it includes tire dynamics, a quick ride in a Mazda Cosmos, a guide to taxis of NYC and more.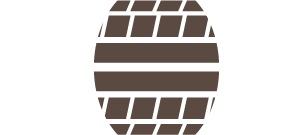 In cars, the four contact patches that tires create with the road are your only connection point with the earth. (If there's anything besides the tires contacting the road, you're doing something wrong.) You'd be surprised to see how small these patches are. Take a look at a tire on the ground, and remember that each one's contact with the road is approximately as large as your hand print.
I'll say it up front, I've probably been watching too much Fast N' Loud, and hence I have this crazy notion that I can flip cars for money. The premise is simple enough, find a cheap car that has "potential", buy it, fix it up (just enough, not too much) and resell it for more than you invested. But I'm sure there is more to it than that!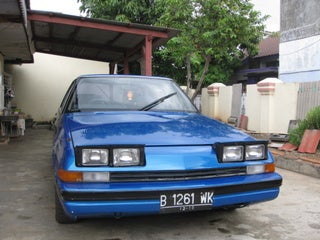 I'm thinking of getting a small, classic car for me to work on on weekends so i'm starting to look for one. Then, my neighbour ask me, "Aya, are you interested in owning a 1985 Mazda Cosmo?" Because i don't know what the fuck a Mazda Cosmo is, my neighbour takes me to his friend's home and shows me the car.
.
I feel like I'm not going out on a limb in saying that we all hate the Donk culture around here. The cars look gaudy and ridiculous raised up to accomodate oversized rims, slathered in ridiculous vinyls or pastel colors. Every Oppo probably looks at those cars with their brains screaming, "What an idiot! Who would ruin a Caprice like that?! He should be hung from his 36" rims."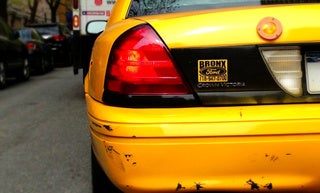 Yesterday we dove into the history of these yellow beasts and what makes them so special to this city. Today, I present the first part of my comprehensive guide to all the models currently in service, starting with the offerings from Ford and Toyota - by and large the vast majority of the entire fleet.
.
Do you really think this is going to fly? Would Kimi accept a role as a second driver? No. Can Alonso deal with a competitive teammate? No. Can Ferrari operate without favouring one driver? IMO, no. So what's going to happen? What about Alonso leaving the team?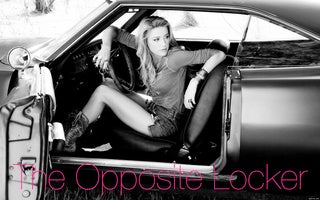 Determined by Top Gear (and, well, everyone else) to be a "pornographer's car", the Nissan 300ZX was the deal of a century. The buttons on the steering wheel, glass t-top roof, and rear wheel drive all helped contribute to a compelling argument. The only question that remains is: was it actually cool?
I just found this National Geographic video about Compton street racers who have a 240z... with... you guess it, a 575ish HP V8 with nitrous. Warning: it's about street racers who take their car to the track to go professional, so if you're squeamish, avoid. It's a good video that gives a pretty impartial and direct view on what's going on. I love these NatGeo documentaries for that reason, and there's a surprising number of them about cars in general. It shows both the benefits and dangers of street racing, and it does the same with track racing.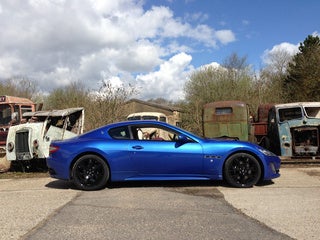 Silver cars have been around for almost as long as cars have been around. But the original Silver Arrows were a product of weight saving and bare metal. I've no idea when the first silver cars started to become really popular. My own car is silver. My last car was silver. But I'm bored of silver. Silver is so old. My next car will definitely not be silver.
.
Last year 20th Century Fox distributed a film called "Abraham Lincoln Vampire Hunter" that got an abysmal 35% rating on rottentomatoes. The idea of Abe Lincoln battling a group of vampires is about as far fetched as taking a 5-speed Lincoln apex hunting on a race track...but one actually happened.
The Best of the Rest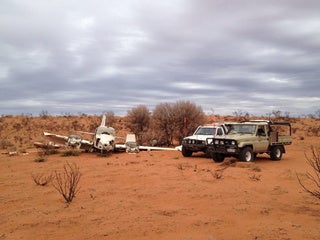 MountainCommand attended the Orange County Meet. JayhawkJake dechromed parts of his Sonic. V8CorvairPickup wrote a rant on gas station etiquette. 4B11tFTW shared the photos of his run-in with a deer. Rows His Own swallowed a bitter pill in selling his 330ci. MeHugTree introduced his fleet of vehicles. MonkeyPuzzle posted some nice photos from an off road trip. Youshiftem made a car-chase video with his friends in College. Cixelsyd saved himself $500 by repairing the mirror on his IS250. IDriveAPickupTruck just picked up his new (old) 1978 Volvo 242. 505Turbeaux was never more prepared for winter than 2 years ago.
As always, If I've missed something and you would like me to include it, let me know.
Fun Discussions
There were several posts that asked questions and sparked some good discussion over the last day. Take a peek and chime in on some of them listed below:
Just the #tips
Honourable Mentions
These posts have already been shared with Jalopnik directly but deserve to be mentioned again because they were first posted in Oppositelock:
Want to participate on Oppositelock? Check out the general handbook for posting on OppositeLock as well the Oppo tools to help you get started.