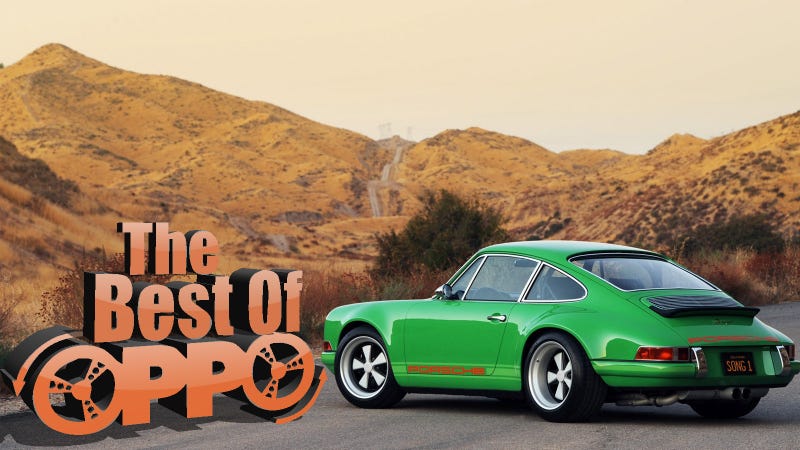 Gathered here are the Oppositelock posts that people put a good deal of effort into writing over the long weeked. It includes the 911 Turbo, BMW M8, forgotten cars from Group B and more.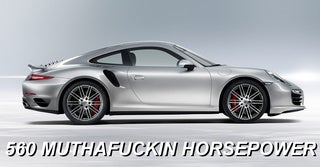 Are you looking for a car right now? Shut up. Of course you are. I already know what car you want; the Porsche 911 Turbo. It's the car you want because it's the car everyone wants because it's the only one with 560 MUTHAFUCKIN' HORSEPOWER.
.
This morning's Silverstone Qualifying was great. All weekend long we've had reigning champion Jorge Lorenzo and ¿Rookie of the decade? Marc Marquez trading the top slot around the British circuit. An thus, once again it just leads me to believe that my beloved F1 has lost its way.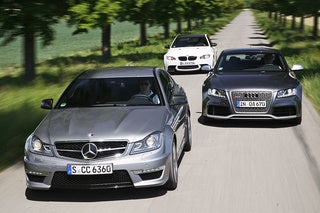 You know what we should all be thankful for? Having lived in the time of these engines. Sadly, they are dead. Regulations and technology and "because turbos" has slowly but surely ensured that this might be the last time any of the following cars ever have a V8. I can only speak to the Big German 3, we all know the Americans don't care and will always use V8s when they can but the E9x M3, B8 RS5 and W204 C63 were some of the greatest hits of our generation and I can't figure out if its because of the cars themselves or because of the engines that powered them.
It's no secret that I love video games, and you can not have a complete "If Cars Were" list with out including the driving force behind video games. Video game consoles. Home gaming consoles have wormed their way into the weekly (if not daily) lives of nearly every household in a first world country. They live in the home as snuggly as a car does in the garage. So in this run, lets compare the two. 5 cars, 5 consoles, toss them in a centrifuge and see who pairs up with whom.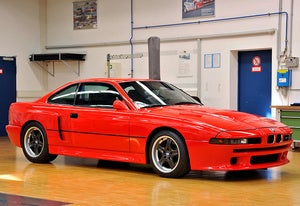 If there's one thing we can learn from this series of crazy Bavarian engineering feats, is that there is no awesome without compromise. Saturday's V16 7 series featured a trunk that was replaced with a radiator, Sunday's V12 Z3 featured ridiculous Front to rear weight distribution, and today's curiosity features a car that necessitates blind luck and two big ones to drive quickly. That's right; the M8 doesn't have one of the 8 series' trademark features, as well as a useful driving accessory: (pop-up) headlights. But the daytime running lights are still there, which would prove to be enough incentive to drive this V12 Ferrari-fighting monster.
I'm sure as fellow enthusiasts you take the occasional drive on a back road for no other reason than to take a nice ride. I always get a look of bemusement when I tell people this. Do you ever feel, or have people try to make you feel guilty for being a car enthusiast?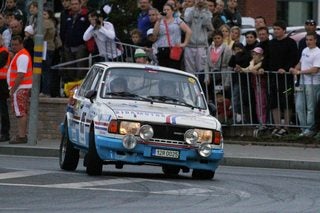 Audi Quattro, Ford RS200 and Lancia Delta S4 are among the cars we usually think first when someone mentions Group B rallying, however there are many Group B rally cars that are rarely remembered. Here are few of them.
.
.
To start this session off, lets begin with a little mood music. Jaws theme!! You hear that? That's sound of impending doom. The sound of an apex predator stalking you, ready to strike. That's right, this time we are comparing 5 of my favorite cars to sharks!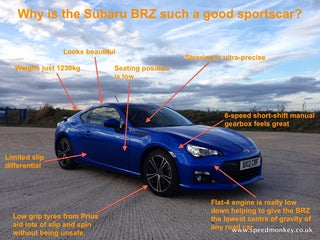 If you follow me on Twitter or Facebook you might by now have noticed I've totally fallen for the Subaru BRZ. Like most people with an interest in cars I'd heard a lot about it but had never driven one (or a GT86). Well now I have. I'll post up a review in a week or so but for now here is a graphic showing why the BRZ is such a fine sports car, and my video review.
.
Everyone here hates the law in the US that prevents you from importing a grey market car less than 25 years old. If that law were suddenly lifted, what would you be chomping at the bit to bring in?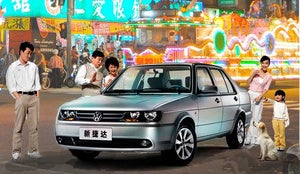 This guy. You see him in minivan ads. The metaphor for the emasculation that is required for buying the same car from 1991. Don't you know there's starving Appalachians who would be happy to be still driving a 91? Yes, since 1991, FAW Volkswagen has been printing money in the shape of MK2 Jettas. They passed 2 million a while back, and still sell the crap out them.
This was my first IndyCar race (technically, it was only the second full IndyCar race I'd ever seen, counting TV) and I was surprised at how many fans came from all all age groups, all of whom were having a great time, with tons of access and exciting racing to watch. So now I have a few questions.
The Best of the Rest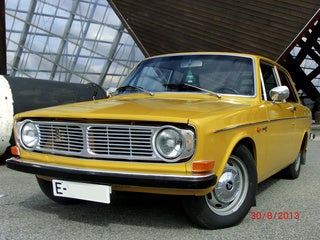 Hoccy did a photoshoot with his Volvo 142. Revrseat70 updated us on his search for a new wife-approved ride. Lonestranger shared some of his car photos that he recently rediscovered on his computer. Gpivovarov attended Cars & Coffee in Boston. D installed a race seat in his Miata. Ferrero1911 went to Irvine Cars & Coffee. Valve_Float acquired a welder and used it to build a tire rack. Ramblin Rover picked up a Ranchero project. Liquid_Popcorn photographed a set of e39 and e60 m5s parked beside each other. 190e30 posted photos from Lime Rock Park Historics 2013. BiTurbo228 got himself a Fiat X1/9. Menebrio killed a tire in a hooning mishap. TwinTurboBMW visited the LeMay museum and car show. Decay checked out the All British Field Meet on a whim. JayhawkJake took a drive down the Flint Hills Scenic Byway. EssExTee went to a local car show hosted by the fire department. CalzoneGolem set some things on fire while removing some old bushings from his Rat Rod truck.
As always, If I've missed something and you would like me to include it, let me know.
Fun Discussions
There were several posts that asked questions and sparked some good discussion over the last day. Take a peek and chime in on some of them listed below:
Just the #tips
Honourable Mentions
These posts have already been shared with Jalopnik directly but deserve to be mentioned again because they were first posted in Oppositelock: