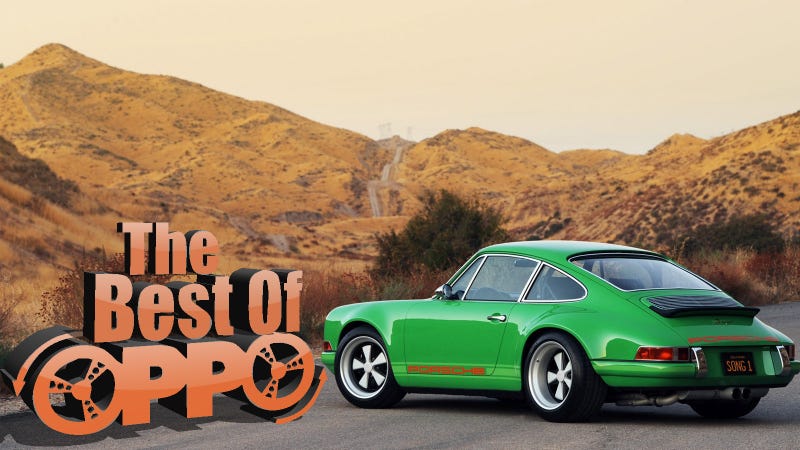 Gathered here are the Oppositelock posts that people have put a good deal of effort into writing from the last 24 hours. Today it includes automakers on Twitter, the Chrysler 300c Touring, Zandvoort Historic GP and more.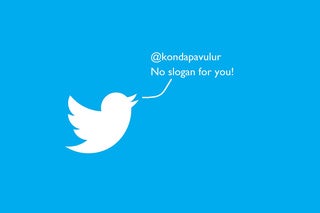 Recently, after four years of expressing my thoughts in 140-sentence papers, I finally got a Twitter account. There were a couple reasons for this, none involving upping my Klout score. One was to keep up with the ever-eccentric tweets of Taki Inoue. The other involved making unsolicited car recommendations to people. Only one of these has been successful in practice.
Remember last week? I was abuzz about Kyle Busch going for (and failing to get) the sweep at Bristol. I was curious because he won the consolation prize, the Nationwide and the Camping World....but the Cup alluded him. I made the point to say that sweeping a track was a cool little tidbit, but winning the Cup would be damn impressive. Well Kyle Busch has officially impressed me.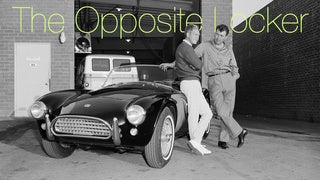 The Jeep Wrangler is the vehicle for the non enthusiast population, that is until they turn into automotive enthusiasts because of it. The removable doors and roof strip up a fascination with driving without having to break any laws. I would bet on the fact that more Wranglers have been off road than any other brand, make, model of anything ever. The Big Question: Does the unrefined and unsophisticated Wrangler contribute to everyone's thoughts of you being 10 years old, or does the fact that the Wrangler carries a completely different ethos to a Corolla contribute to everyone's thoughts of you being 10 years old?
Acura's RLX is an all-new luxury sedan at the top of their lineup. It replaced the previous RL, and while it is not a radical departure from its predecessor, it offers more room and all the latest automotive technology.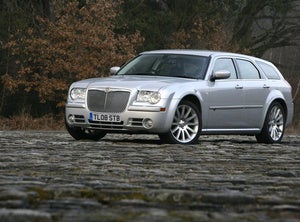 So we started discussing it in my previous post about upgrading a Dodge Magnum to the Gen 2 LH platform design language, but since it seemed nobody really knows much about this vehicle I'd share the story of how it came to be, and why it's the absolute most Jalop car produced by a US manufacturer, and many of you (unless you're from the UK, Mainland Europe, or Japan) had no idea it existed!
Been "plating" a few motors up and down our green and pleasant land over the past couple of weeks and put together a few thoughts between Talk Sport, Local Raydeeyo and aerial removed static…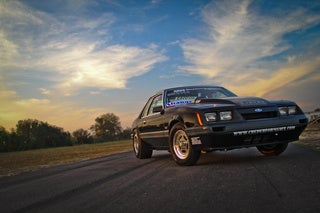 Your birthday is coming up, and instead of buying you another tie that you're never going to wear, you're wife is secretly going all out this year with either a Fox body 'Stang or a 3rd gen Camaro. What car do you hope to god she chooses?
.
.
Making all your cars look the same due to the cult of "design language" nearly killed Acura. The Acura Beak is a future MBA business case study (along with the Tropicana container fiasco) in why listening to your customers and focus groups is key. Customers did not like the Acura Beak, yet Acura stubbornly stuck with it and have been marginalized for their hubris. Worse, they forced it onto every car and SUV they made- so there was no diversification of design risk.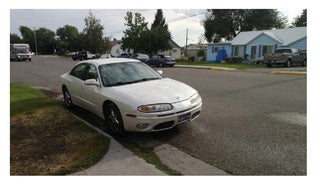 The Oldsmobile Aurora was released in 1995 as a last ditch attempt to save the brand and prove that it could build cars there were "not your father's Oldsmobile." In fact, Oldsmobile was so intent on separating the Aurora from the tarnished Oldsmobile image that it didn't include any Olds badges on the car.
The Best of the Rest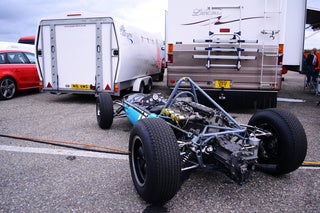 Anima spent his Sunday at the Zandvoort Historic GP. F86Sabre spotted a Fisker Karma in a used car lot. NinetyQ is "becoming more and more disenchanted with his Audi" 90 and attended the 41st Hoosier Old Wheels car show. MR2_FTW got his project Cressida wagon running and driving. 505Turbeaux saw someone in Portland who was well prepared for winter with a very clean AMC Eagle. Cazzyodo found a cool hotrod in Montreal. TwinTurboBMW posted pictures and video from Exotics at Redmond Town Center.
As always, If I've missed something and you would like me to include it, let me know.
Fun Discussions
There were several posts that asked questions and sparked some good discussion over the last day. Take a peek and chime in on some of them listed below:
Just the #tips
Honourable Mentions
These posts have already been shared with Jalopnik directly but deserve to be mentioned again because they were first posted in Oppositelock: