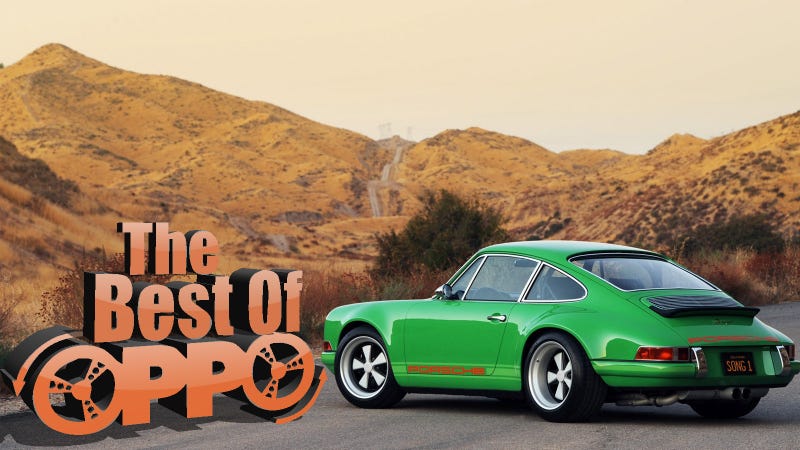 Gathered here are the Oppositelock posts that people have put a good deal of effort into writing from the last 24 hours. Today it includes Carol 'Bunny' Burkett, another car that time forgot, a V8 Mercedes 250c and more.
Carol "Bunny" Burkett is one of the pioneering figures and most successful drivers in the history of drag racing. When Bunny ran her first race—in 1964, at Old Dominion Dragstrip, in Manassas, Virginia—women drag racers were few and far between.
I've yet to have any luck picking a girl up in my lowly 2000 Mercedes C Class, but I attribute that more to faults with myself than the car, but, could a much newer and nicer car help? Let's ponder this question further.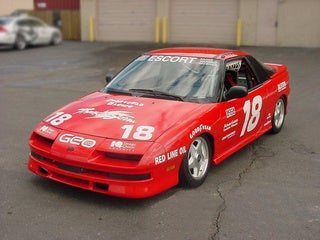 I decided to go in a slightly different route this time as the car in question today is neither a 1-year only special edition nor is it a limited production unicorn. In fact, the Geo Storm can be found relatively easy by CTTF standards. The GSi is by no means common, but with production numbers in the thousands it is not impossible to find one somewhere that the owner is willing to part with.
Race on Sunday sell on Monday, these words use to mean something to both the manufacturers, dealers but also the consumer. When it came to proving who made the fastest, toughest and most over all bad ass product there was but one place to go. The Race track! during it's hay day NASCAR and to a less extent but just as notable CAN-AM racing back in the late 60's and through the 70's car where put to the test every sunday on race tracks across the country. Chevy, Ford, Plymouth, Dodge, Pontiac and even Buick at times would show up ready to race in their newest high performance Vehicle, though modified for racing they still had ties to the car you could go and buy. Now though that has as you're probably well aware is not the case. Hasn't been for over 20 years. It's sad really.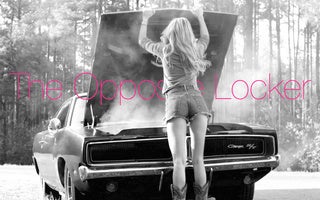 It may have had some relativity issues when the speedometer went past 88 mph but the DeLorean seemed to capture our heats with its un-supercar-like performance, body work molded from your mother's refrigerator, and inefficient-in-real-life-scenarios gull wing doors.
.
The 2013 Hyundai Azera is in its second year after a 2012 redesign, and the car remains virtually unchanged. The redo has seen the car morph from a bland, unremarkable sedan into an eye-catching contemporary design with modern design elements.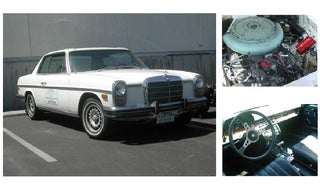 The W114 Mercedes chassis was marketed as the "New Generation" when released in 1968, but became known colloquially for its model year as the Strich Acht for /8 or stroke eight. The W114 chassis was only available with 6 cylinder engines, but to live up to its nickname, this one has been given a proper V8 transplant.
My 2012 Maxima came with some real p.o.s. Goodyear Eagle RS-A's. Even when they were brand new, they provided this curious blend of oversteer and understeer under hard driving that just felt dangerous. Tires are literally where the rubber meets the road, and I could never understand why they'd put such bad tires on a $40,000 "four-door sports car" (ha!).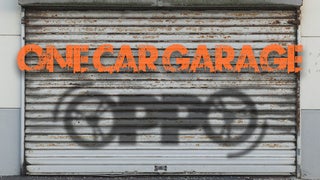 Welcome to One Car Garage, in which I choose a manufacturer, and you decide one single vehicle that they make or made (no matter how old, no matter how exclusive) to live with for the rest of your life. This is your only vehicle, and all expenses are paid for, including price of entry, insurance, gas, etc.
The Best of the Rest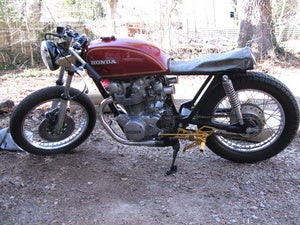 Rotundapig found and bought back the motorcycle he sold 3 years ago. StreetsideStig posted his photos from the Woodward Dream Cruise. HammerheadFistpunch made a video of his labour day off-loading. TheJWT shared some pictures of the interesting cars he's seen around Brooklyn. Offroadkarter did a nice burnout in his badass Panther. Bakkster_Man got a ride on the Baltimore street course over the GP weekend. Jagvar posted his photos from Cars & Coffee on Labour day. Dumpring added a modern GTO to his stable. Chairmain Kaga got a set of original Recaro mesh heads for his GTV6. Bjohnson11 went on a day trip to San Francisco. Monovich parked his e30 M3 next to an e92 M3.
As always, If I've missed something and you would like me to include it, let me know.
Fun Discussions
There were several posts that asked questions and sparked some good discussion over the last day. Take a peek and chime in on some of them listed below:
Just the #tips
Honourable Mentions
These posts have already been shared with Jalopnik directly but deserve to be mentioned again because they were first posted in Oppositelock: