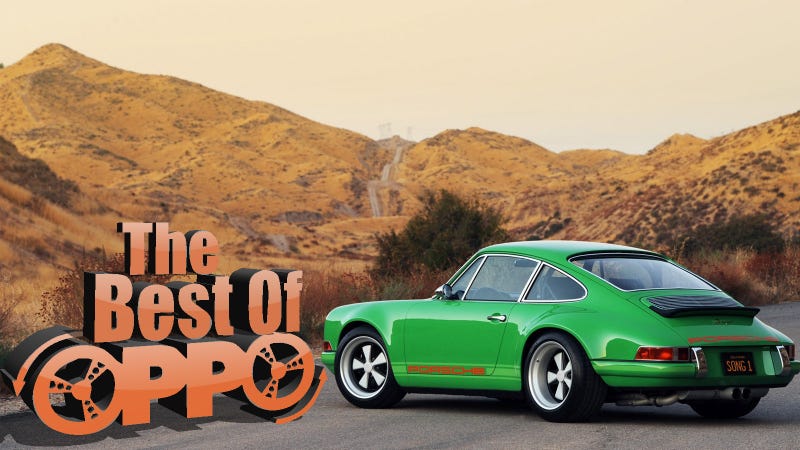 Gathered here are the Oppositelock posts that people have put a good deal of effort into writing over the weekend. Today it includes taking an e30 M3 up Mt. Evans, the best place for an EV, features every new car should have and more.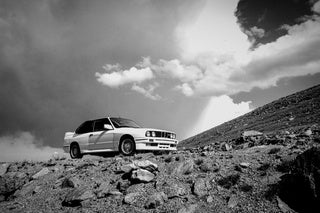 Fall is coming, and with it snow will arrive in the high peaks of Colorado. I had been wanting to drive the White Pearl up Mt. Evans this year as a bit of a break-in drive but summer schedules kept bumping the goal off of the priority list. This Saturday turned out to be commitment-free and the weather was gorgeous so I bundled the family into the car and we high-tailed it to the tree line.
Every time a wrench turns the dream is closer. At one point this car was a dream. My goal has been to re-realize that dream. At some point in history this car was once on a sales lot. It once impressed someone to the point that they bought it. They paid for it an took it home. It was once a machine made to run. Made to turn gasoline into propulsion. It was a tool made to take the will of the driver and turn it into reality. But like all tools, it wore out. It became a knife without an edge, a hammer head without a handle. It fell from grace. When I found it it was far different than what it has become.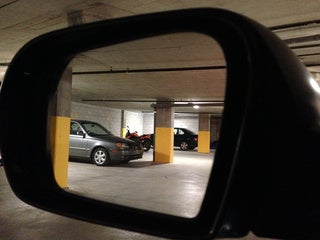 Well, hello there Friday Internet commenters! As promised on Tuesday, I am reporting back on this little experiment I ran this week. To recap, I let you pick the car I would drive for the week. moarpowerr won that contest, kind of. As the jury, I was disappointed but I still drove the crappy car. But only for two days. I am a car nut after all. And it's a smelly old car… So I jumped-in for two days of basic commuting. Consider this a review of what most would call a crappy car.
This is The Opposite Locker - FarOut Fridays where we try and sort out the cool from the square when it comes to the automobiles of tomorrow (concept cars). This is a discussion system detailing how cool a car is, not how fast, fun, or frivolous it may be, but how well it looks in the cat's pajamas. Today, the Audi Sport Quattro Concept.
Also check out today's Opposite Locker - Edition XXXVI - Lotus Evora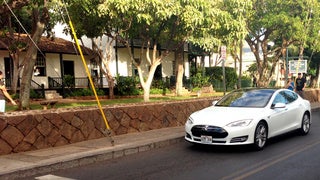 Hawaii is paradise, but it's not without problems. Energy is an expensive proposition here. Most people don't know it, but the bulk of Hawaii's electricity is generated by diesel generators. Gasoline is pretty expensive as well, though right now it's not ridiculous - it's running around $4.50 a gallon. Additionally Hawaii is the most remote chain of islands in the world and it is expensive to ship anything here, including fuel.
I travel a lot. That's how these Rental Car pieces start. I'm in Maui on a partially for work and partially for fun. When I arrived late a few nights ago I was given a really awful 2010 Ford Focus. It was disgusting and literally had bugs crawling all over the inside. Thankfully Dollar replaced it with a 2013 Chevrolet Impala. It's a black 9th gen Impala and while it's what my wife calls "a grandpa car," I've had far worse.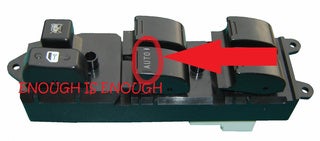 I've been a car owner/operator for quite some time now and I have a guilty pleasure I must divulge with you: I like driving with the windows down… I've been told that I'm quite proficient with my fingers, but even my sleight of hand can't get around the fact that pushing all four of those buttons and the sunroof, open and close, can get annoying when you're running errands. I don't want to close my windows just to run inside the store for a minute, but then again I also don't want someone to think "Hey! Free Bimmer!" either.
The cars of the ultra wealthy are boring. I get it. You decided to have your Rolls cooled with orphan tears, and your Bentley's roof is lined with Chinchilla. That's cool enough, I guess, but I'm never ever going to be remotely as rich as you. What about doctors, lawyers, traders, and bankers? Those are people who have money to burn but not in a way that's inconceivable to achieve. What do they drive?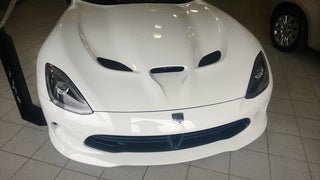 Or has it spent too much time in Camp Fiat and become a dull and soft little thing? During Cars and Coffee today we got word that a local dealer has a Viper GTS in stock, so of course every single Viper owner in the group decided to storm the dealer lots and finally see this well hyped machine in person. Their verdict? You might be surprised.
It's funny, the Germans can make proper sports cars, the Japanese can, and so can the Americans, the Brits, the Swedes, certainly the Italians, and even the Mexicans. Yet, the French haven't really been able to pull it off lately. They are the fifth biggest economy in the world, are capable of great engineering feats (the Concorde for example), yet they haven't been able to make a good sports car in years, even decades.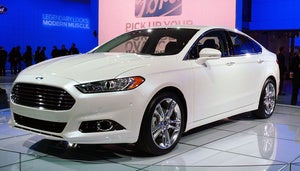 The truth is, Wyllis, they just ain't that bad anymore. With the exception of the last few, any one of them is better by far than a swift kick in the ass, or the daily beaters most of us drove just five years ago. Hell, those first few are just downright flirty, and I'd sure as shit take them for a dance on a curvy old back road. Having driven two of the above, I'm actually confident that they can make a solid showing of themselves, too.
G'day! Time for another foray into the Outback as the WRC is headed to Australia after a one year hiatus. This dusty, high-flying rally has long been a fan favorite and the unique conditions can challenge the very best, including Mr Loeb, who only has one win and three podiums in five starts here. Fellow Citroen driver Hirvonen has the best record down under, having won the last three rounds in 2006, 2009, and 2011.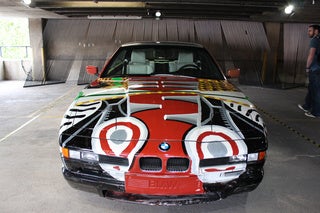 "We see the beauty within and cannot say no."- Dave, Eggers, A Heartbreaking Work of Staggering Genius. Welcome to another chapter of the BMW Art Car series, where we look at David Hockney's project and his inner perspective of this 1995 BMW 850 CSi.
.
.
Trim lines are dumb; my biggest gripe is with their stupid names. And we shall fix this problem post haste. All trim line names are stupid, but the stupidest of them all are certain ones like "Limited," there is nothing limited about a car being built ever few minutes or so.
The Best of the Rest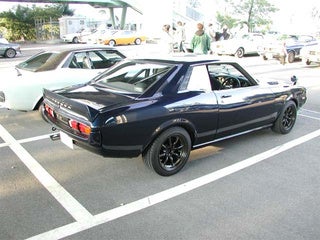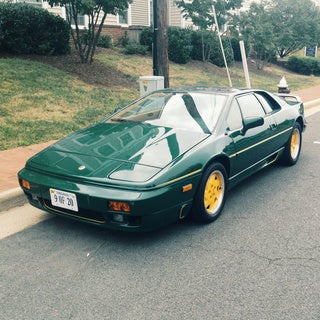 Baber K. Khan spotted a beautiful RA22 Celica. BJohnson posted some more pictures of his new project truck. Louros bought new wheels for his Mini, again. Aya showed us some of the weird and wonderful cars of Indonesia. Ted Olsthoorn shared some of his close-up photos. Paizuri4G63 attended the Watkins Glen Vintage Grand Prix; also there were reverbrocket, who posted some videos from the event, and Powderhound. TheJWT took a walk around the Classic Car Club of Manhattan. Pearson Hurst added lightness to his truck by removing the doors and tailgate. Wonk Unit went to Cars & Coffee in Santa Fe, NM. Popcorn found a nice Lotus Esprit on the street in Leesburg. TwinTurboBMW took photos and video at Cars & Coffee Portland. BiTurbo228 separated the body of his Spitfire from it's frame. Bandit saw a DeTomaso Pantera at a restaurant. Battery Tender Unnecessary took his SLS to its first track day. Aaron Brown went to Cars & Coffee in New Canaan. Deekster_Caddy attended Cars & Coffee in Sudbury, MA. Liquid_StuttgartObsessed posted his photos from the Kirkland Concours D'Elegance. MayoKetchup visited the Xtreme Hobbies event where, among others, he saw some movie and TV cars.
As always, If I've missed something and you would like me to include it, let me know.
Fun Discussions
There were several posts that asked questions and sparked some good discussion over the weekend. Take a peek and chime in on some of them listed below:
Just the #tips
Honourable Mentions
These posts have already been shared with Jalopnik directly but deserve to be mentioned again because they were first posted in Oppositelock: