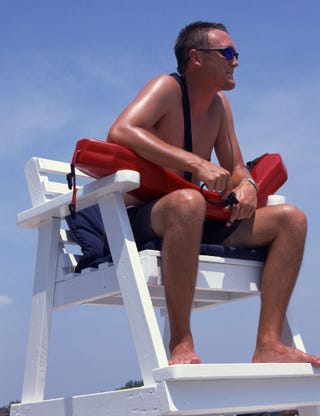 Ah, Summer. Now that I'm a suit-wearing working stiff, this time of year just means pool time on the weekends. But when I was 19, I had the time of my life. And got paid for it. What was your best summer job?
At age 19, I was an volunteer firefighter/EMT. But I got a lifeguarding certification that Spring and immediately got hired by the City of Austin as a Lifeguard and promptly upgraded to Head Lifeguard. I was paid well, had lots of overtime. All to get gloriously tan, have my blonde hair bleached to ultra-blonde, and hang out by the pool. Sure I had to be responsible and make sure that no one drowned (no one did), but otherwise it was a blast.
Share with the group: did you have a "glory days gig"?