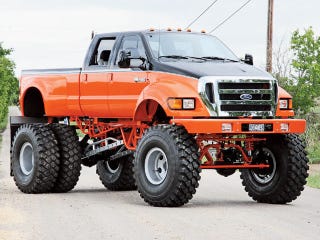 Hey there, y'all! I'm sorry that my only posts on here seem to be general questions, but I wanted to ask y'all about trucks.
I saw my parents for the first time in almost a month today. My dad dropped a surprise on me: he might be trading in his 2015 Scion xB. For a car with just over 30,000 miles, the little box has had the brakes replaced three times. Apparently, the brakes are acting up AGAIN, so he's getting pretty fed up. What's even more surprising, however, is what he wants to replace his Scion with: a truck.
At auto shows in the past, my dad has loved big trucks such as the F-150; the only reason my parents don't have one is due to garage space. With the EcoBoost engines in the F-150's getting decent mileage now (his xB only got 20 or so), and my dad not being picky about the garage size, a truck is seeming more realistic. My dad test drove a neighbor's 2011 Nissan Frontier Pro-4X crew cab several months ago, which my neighbor was trying to sell; if my dad fit in it well, my parents would have it in their garage already. However, my dad is big and tall, so certain cars are hard for him to fit in.
Though my dad will provide me a specific list of what he wants in a vehicle later, $30,000 max with a USAA discount, new or certified-pre-owned (2015 model year or newer), and basic features such as Bluetooth and a backup camera seem like good starting points, as well as lots of front interior space (goodbye Frontier and Tacoma). Trucks I've thought about are the F-150 and the Ridgeline. Any other suggestions would be great, please. Thank you!