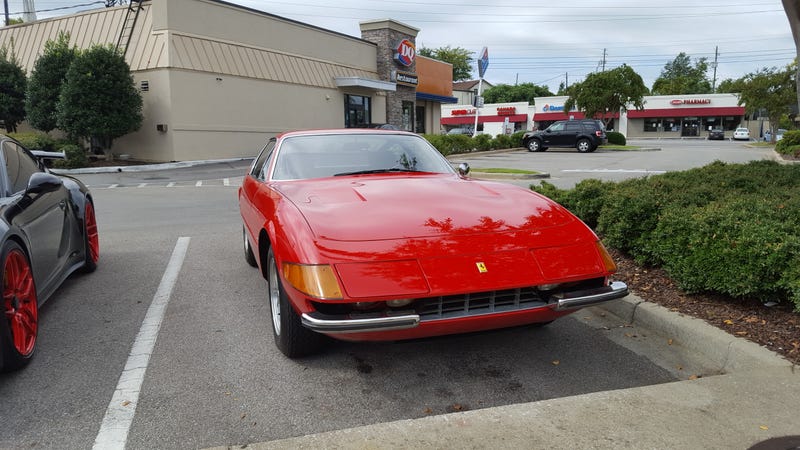 I was going to try and get this up yesterday, but I.... Um..... Got distracted.
My first stop wasn't even at Cars and Coffee but a meet I saw on the way there.
When I had looked at all the interesting stuff there, then it was time for C&C. About usual turnout. Not big numbers but some stuff I didn't expect.
"Hey wait a minute. That Porsche looks familiar." So of course I followed
I'm pretty sure a McLaren and a Lambo (bro) showed up later because they usually do.