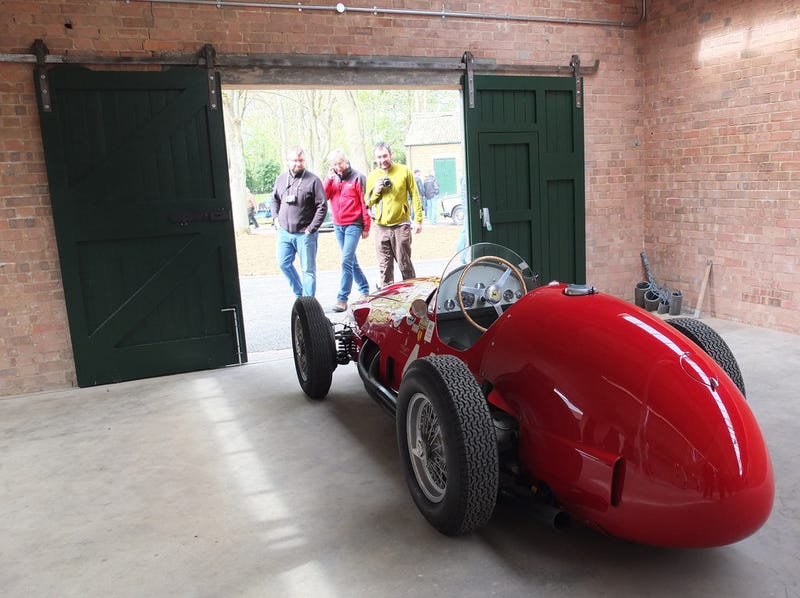 Bicester in Oxfordshire, England, has a rich and diverse history. Until recently, my only knowledge of it's history was that there was a really good luxury goods outlet mall on it's outskirts that has been there a few years. However, more educated people than myself would be aware that the site which became RAF Bicester on the Eastern side of the town first hosted flights in 1911, and became a military base in 1916. It hosted a bomber squadron between the wars, and mainly served as a training base during WW2, although a fighter squadron were also based there. The runway was never paved, so it still consists of neatly trimmed grass. It ceased to be a military base in 1976, although continued to have connections to the military, even being prepared as a hospital to receive large numbers of wounded from Desert Storm, although it's capacity was fortunately not required.
The buildings on-site mostly date back to the 1930's, and it has been remarkably preserved. It helps that it remained mothballed for so many years, and after unsuccessful attempts at development was declared a conservation area by the local council. In 2013, a new company took over the sight, and there is now a classic vehicle (and aircraft) centre of excellence there, with several companies dedicated to the restoration, sales and storage of cars of an historical nature. It's not open to the public other than on special days like yesterday. I missed the last one in January, so this time I booked a ticket well in advance and threw the kids in the car to head over.
It's my new favourite place.
The Sunday Brunch Scramble has now reached it's fifth incarnation, and the selection of cars, aircraft and funky old buildings was very impressive. I'm looking forward to seeing what a decent photographer can come up with (Amy Shore was there somewhere, for example), because even my rushed and ham-fisted snapshots were bordering on acceptable. Sometimes.
More of my photos can be found in the following Flickr Album:
The next big event there is the Flywheel festival on the third weekend in June. I recommend getting tickets soon if you're in England then. If you're not in England, it's high time you visited.
Here's a couple of links for further info:

http://bicesterheritage.co.uk/