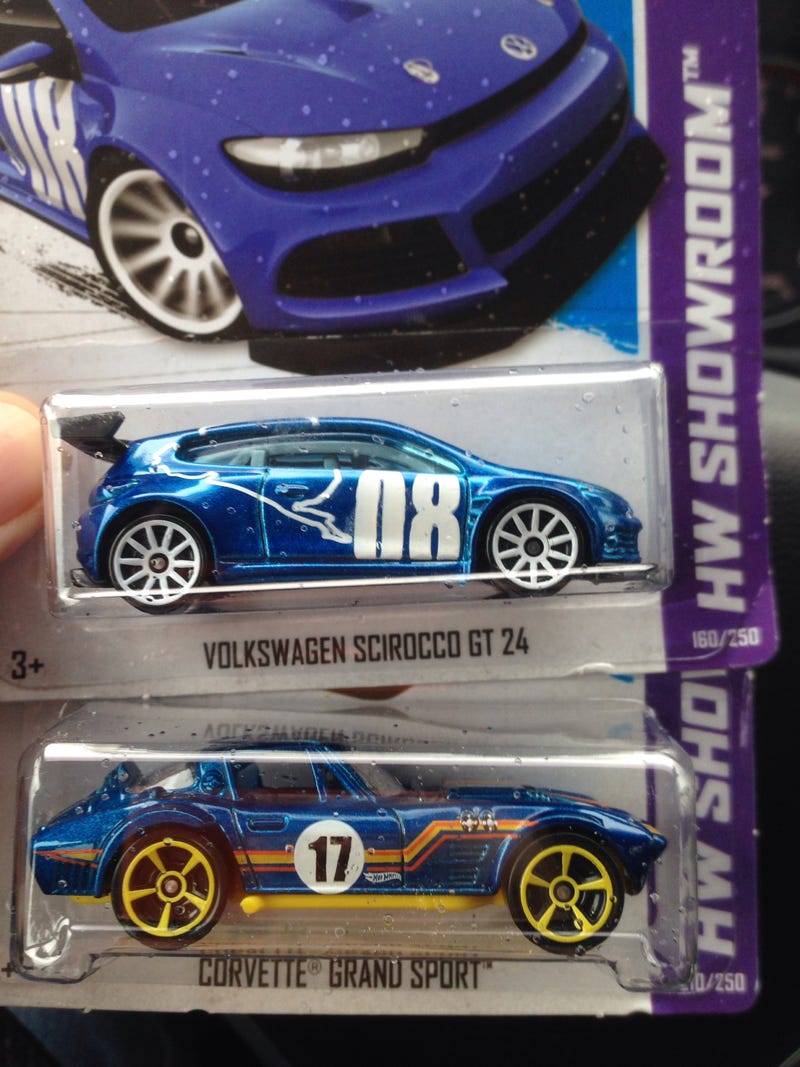 Whoever it was that advised me to look there: Thank you.
They had a large amount of 2013s, including these two beauties, as well as a black/orange GT3, and a C7 'vette! I also almost picked up an Edelbrock liveried Chevelle SS, a '76 Greenwood Corvette, and a solver Huayra. Might have to go back...
As always, let me know if you wanna OHWEP!