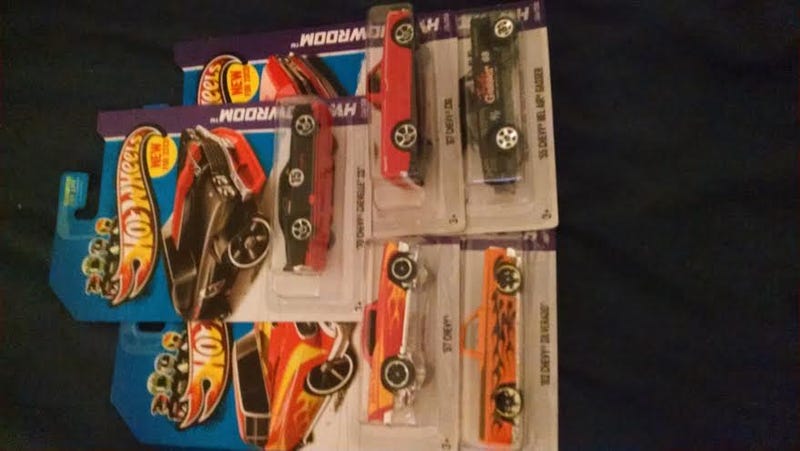 Big Lots is an interesting store. Many of the things in there are old fashioned and cheap. But, they usually have really good Hot Wheels. Plus, they were only $0.95 each! I realized when I got home that I must have been in a Chevy mood.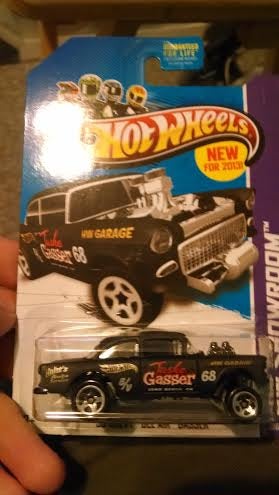 I first found one of those Gassers; however this one is in a matte black paint job with cool graphics. I have never seen it before.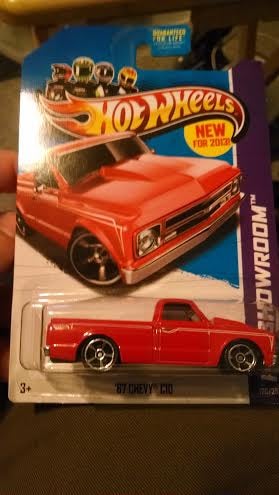 I then found the Chevy C10 I have been looking for.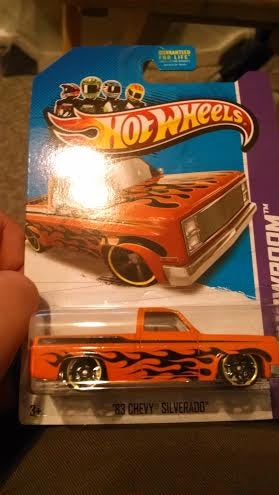 This '83 Silverado was new to me... didn't know they made one.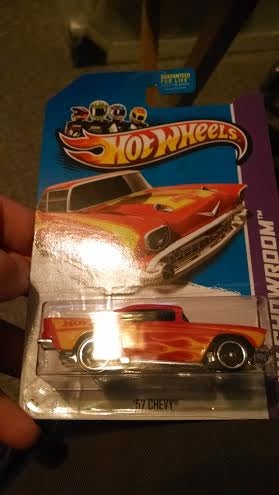 Everyone needs a '57 Chevy.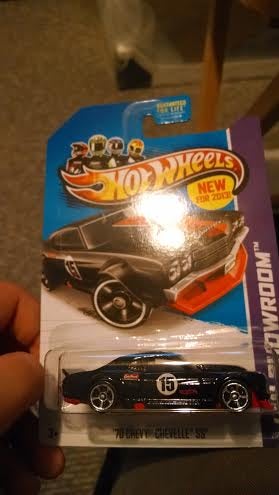 I also located one of the cool racing Chevelles... still need the Gulf livery one though.
If there is a Big Lots in your area, check it out. They have some good stuff; including a few older ones. This store had some 2010 and 2011 models.
On a side note, I think the cashier was mocking me. After I checkout and grab my bag, she tells me to have fun with my toys. She was onto me! I don't know what gave it away really. I'm beginning to worry about myself.