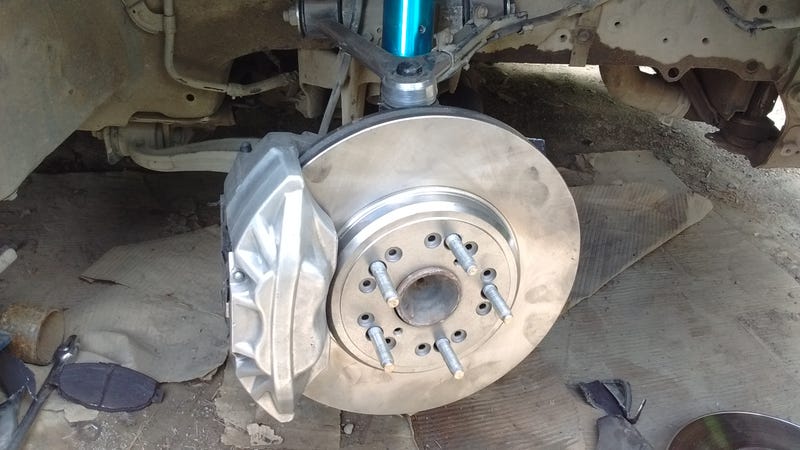 4 pot aluminium 96 ls400 calipers and rotors, an upgrade considered to be on par or better than, Supra TT brakes.
Ebay all the way and it weighs in at a wopping $220, the breakdown; Calipers w/ hardware,$140 including shipping.
Blank Rotors and semi-metallic pads, $75.
Spent waaaaaaayyyyyyyyy too many hours sanding off imperfections to get that mostly smooth shiny surface, worth it in my mind.
The brakes feel like they can be trusted now, with a firm initial bite. Ive yet to experience any notable fade and more importantly, my heart melts a little more everytime I see them.
Value: 10/10
Ease of install: 7/10 (requires filing to fit)
Performance: 8/10
Aesthetics: 9.2/10