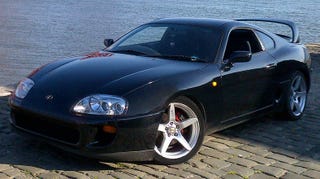 When I got out of law school in 1997, I knew I wanted to buy an interesting car. I didn't need a car - close to public transportation and living in DC at the time, but I wanted one.
Drove a lot of cars, but I went with my original desire - a Mustang GT convertible 5M. That is, until I got behind the wheel and realized that tall me could not get far enough from the clutch. I got such a cramp! And they could not unbolt the seat and move it back.
So I bought a '97 SHO.
But for 10 grand more, I could have bought a '98 Supra. Should have.
What's your biggest automotive regret?