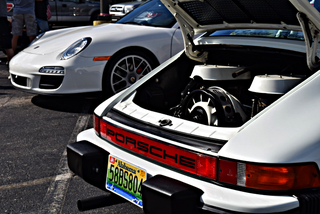 Soooo, yeah, Cars and Coffee time. I was actually off work this time so I was able to go. The selection of cars wasn't the greatest, but there was some surefire oddities about. The best part though is getting to meet a fellow Oppo, that being Mr. Daily Drives a Dragon (who will probably appear eventually maybe). Here's the highlights.
But, the day was not over. After meeting Dragon and C&C, I travelled back to my hometown where the annual park car show was going on. So, here's some of that:
So, yeah, you know...today was a pretty good day for my inner car geek.