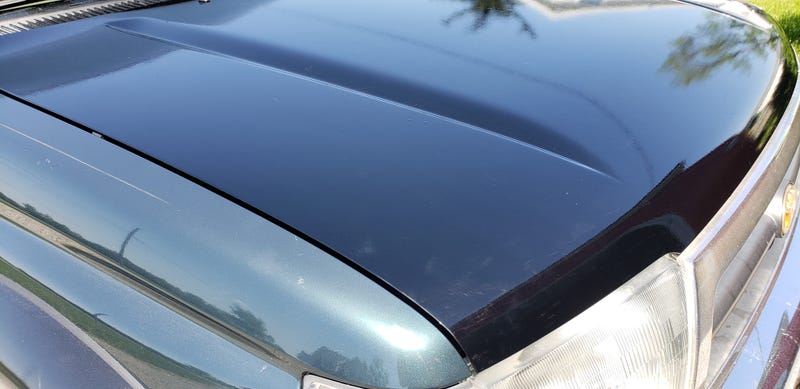 I wrapped the hood in gloss vinyl. I've worked with vinyl quite a bit before, but never in such large sheets. It was a pain in the ass, and if I'm honest, I'm not really happy with how it turned out. But it looks ok in these pictures, and I'll probably just leave it for now. It was either this, or have it painted, so whatever. After a failed attempt to just lay the whole sheet on there, I next rigged up a meat hook to hold the piece of vinyl up and slowly lowered it as I worked it into place, starting with the center section of the hood. It worked out ok.
I think I found the right guy to weld my lower control arm mount. It looks great! He says there is no filler, it's all weld and should hold up for quite awhile. Three hundred bucks, not bad. Last pic is before.
Also I replaced my master cylinder and brake booster, you can see the carnage from the leaking here. Brakes feel great now.
And I replaced the fender flare gaskets that were all brittle and busted.
And added some turd badges just cuz.
It's coming along nicely but have a long way to go.