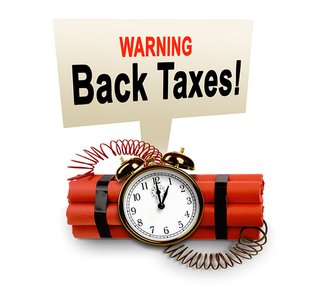 I have no problem paying what I owe, but I've got a little problem dating back a few years that I thought was resolved but is now escalating. Here in the city of St Louis you have to pay an extra tax if you either live or work in the city. My former employer was based outside of the city, but my home is just south of downtown, in the city. The taxes were taken out of my checks and was reported on my tax return.
Here's where it gets a little confusing. I started work in August 2012 but I worked from my home in California until I moved to my new home in St Louis on 29 September 2012. During that period I neither worked nor lived in the city of St Louis, and as such I didn't expect to pay the extra tax on the income earned during that period, but apparently the city feels differently. They are asking for less than $200 with interest and fees.
I sent them a letter a couple of years ago disputing this, and not hearing back from them I thought it was resolved but this is apparently not the case. Now they say that there's a warrant for my arrest. I'm completely broke, unemployed and the last thing I need a prospective employer to see during a background check is a warrant. I'm just wondering what my next step should be. Do I send another letter (with supporting documentation), this time by certified mail? Do I contact my alderman? I have been downtown several times in the last week, but I don't think I should go to city hall for fear of being incarcerated.
What do I do now???