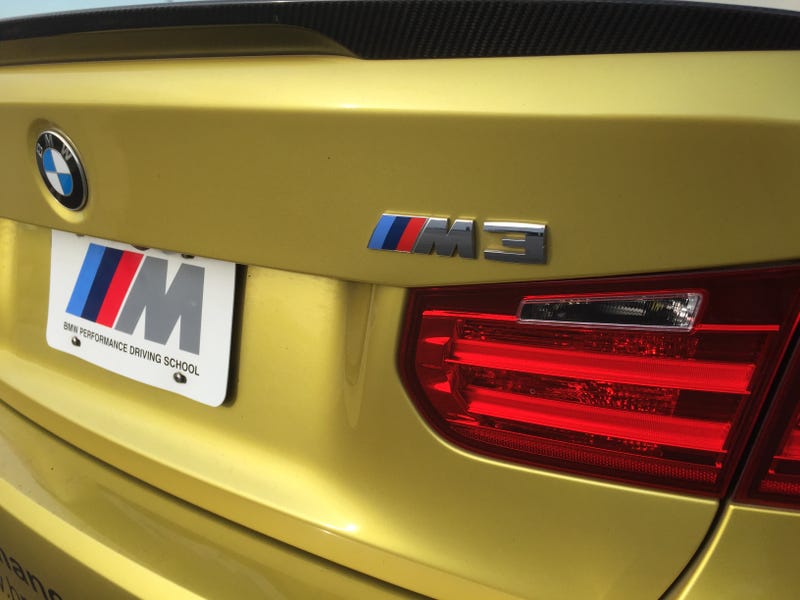 Today I was part of a symposium held at the BMW Performance Driving School talking about technical industry stuff. The second half of the day we got to go out and drive! We did hot laps, a timed auto cross and an off-road course. Huge fun. We were driving the cars with radio instruction. It was hands on and go as hard as you can. Taking the X3s on the off-road course was huge fun too even if it was slower going. We drove the 435, 650, 740, M3, M5, Z4, and X3 and X6 and drove them all hard! M3 was my favorite and the sound of the Z4 with the top down was nice!
An i8 in the paddock. Sadly, we didn't get to drive it.
650s on the auto cross track. The big girl, with 450 HP, does pretty well around the cones.
Time to hit the dirt!
After making my run on the off-road course I hopped in the back of another car and watched/laughed. The X3 performed well.
Into the water. The instructor said it was 22 inches deep and the X3 was rated for 24 inches.
View out the back.
Tippy in the X3.
21 degrees lean while going around a corner on top of a hill.
At the end the instructors took us out in M5s. There was much smoke and noise. The instructors were fantastic. Each and every one of them was super friendly and knowledgeable.
I came in second out of 25 folks in the auto cross. Missed first by 0.2 sec.
I would imagine the full day/multi day courses would be huge fun. They also offer motorcycle classes.