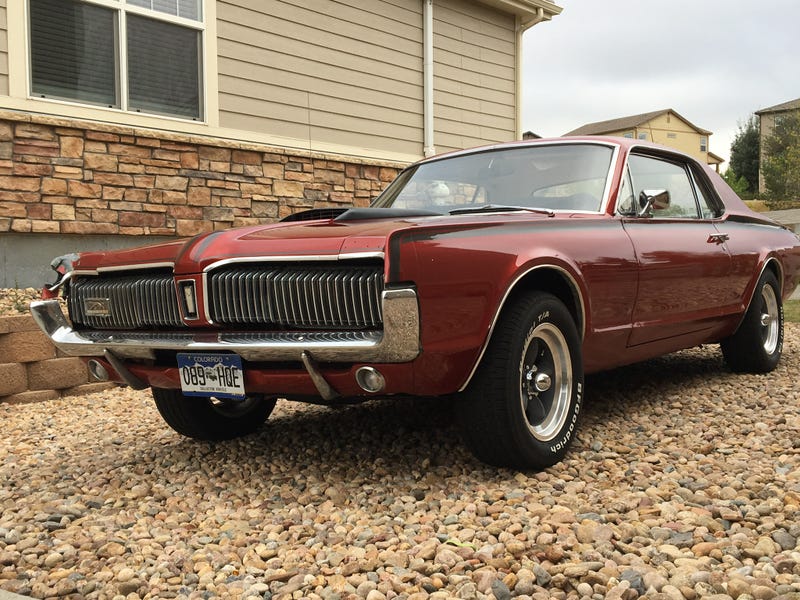 Here's my Cougar, it looks good from a ways away. The rust matching paint color helps. Below are pictures of my rust issues. I have never done bodywork, or commissioned any before.
Up close and personal with yucky bits. Through research, I've discovered that you can use the opposite side front fender to patch a rear fender on the Cougar. Magically, my passenger side rear quarter wheel arches are solid. The driver's side is the first picture shown. When I replace my passenger side front fender, I'll have my current fender I can use to patch my driver's side wheel arch. Wee!
I can but patch panels for the lower rear quarters, which needs them. I also have some bubbling on the front corners of both doors. Obviously the car hasn't been blasted to check out the full extend of the cancer, but I don't believe it's that bad. I have solid rockers, and it's only those rear quarters that are bad. If it's much worse on the rear quarters, I'm in trouble. They don't make repop panels, and solid salvage Cougar parts aren't a dime a dozen.
It's originally a Colorado car, so it's lived a salt free life. Floor pans are solid (except small part on passenger from a windshield leak). I've got a buddy that does body work and can pretty much help out on most of what I need, pretty much at cost, no labor charge (except paint).
How bad does the rust look to you? Salvageable? Cut bait and move on? As most know I recently reluctantly listed it on CL and the car repaid me by running the worst it's ever run, which I've since fixed.