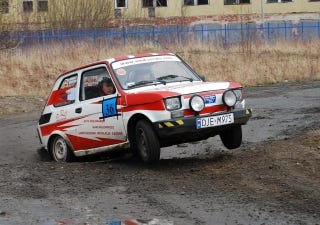 I'm wondering if anyone here on oppo has ever had a bone replaced. I might have to myself in the future, so I'm gathering data and first/second-hand experience.
So long story short, I shattered part of my humerus (shoulder) bone about 10+ years ago. I'm still living with the effects and pain to this day. I'm pretty sure that one day I'll have to have it replaced with a metal ball. What I'm wondering is, what is it like to get it replaced? Any pros and cons? Etc?
Back when I damaged it, in my sophomore year of high school, the doctor wanted to replace it back then but I was still growing, so it was a no go. He suggested that I do it when I was 30. Well, I'll be 30 next year. The pain isn't severe, yet, so there's no reason to just replace it right now. But I still have the pain occasionally.
I guess you can say, I'd like to at least know what might be in store for me if I do eventually get it replaced.
Thanks.
P.S. : if you think you can make the jump on your bmx bike, reassess the situation. And if you MUST make the jump, make sure you have someone who can take you to the hospital asap. Don't pull a Mr. ZTP and make that sweet, awesome jump when both parents are two hours away, and you have to bug a neighbor to take you to the closest hospital. And your mother will NOT be happy, but that's a given.