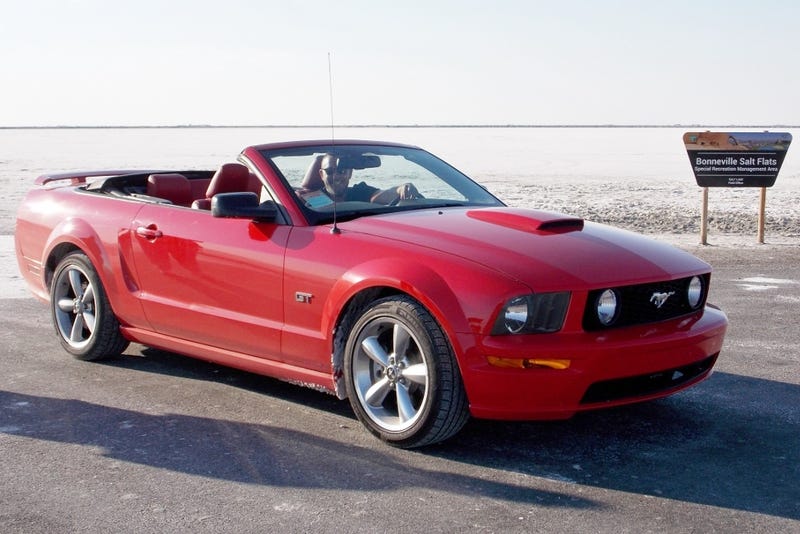 This guy has got to be an honorary Jalop! Why? Read on...
We stopped by the Bonneville Salt Flats earlier in the week, and witnessed this nice 2007-ish Mustang GT convertible coming off the salt. Turns out the guy is from Denmark, he just bought the car somewhere out west, and is driving it to the east coast to be loaded up in a container and shipped over to his home country.
And on the way to the east coast, he decided to stop by Bonneville and see how fast it would go on salt. The 4.6 managed to push it up to about 130 MPH with the top down.
I, however, was too chicken to take my Mustang out for a fast drive on the salt. After the run with the Yaris a couple of years ago, I really don't want to have to clean all the salt off the underside of a car ever again. I was barely brave enough to idle it out on the salt and take a few pics... here is one for your viewing pleasure:
It was a good trip, even if I didn't do a top speed run...