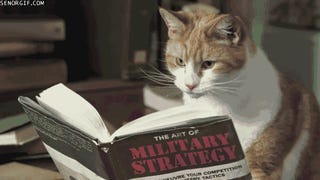 Hallo, and happy post-Thanksgiving, y'all! I need to work off yesterday's gluttony, so I figured I'll head to the bookstore and pick up some new things to read. It also helps that I've got a coupon burning a hole in my pocket. So, what should I get?
I like science fiction, magic realism, historical fiction and some fantasy. But I'm also up for a good biography or other nonfiction.
As a news person, I also love some good long form journalism. Know of a good book written by a great journalist that takes an in-depth look at a particular news story, community or moment in time? I'll take it!
I'll read pulp, but not if it's just atrociously bad, like Dean Koontz or something.
Got a good rec for something funny? I'll take that, too.
What are the books that have really been impressing you lately?