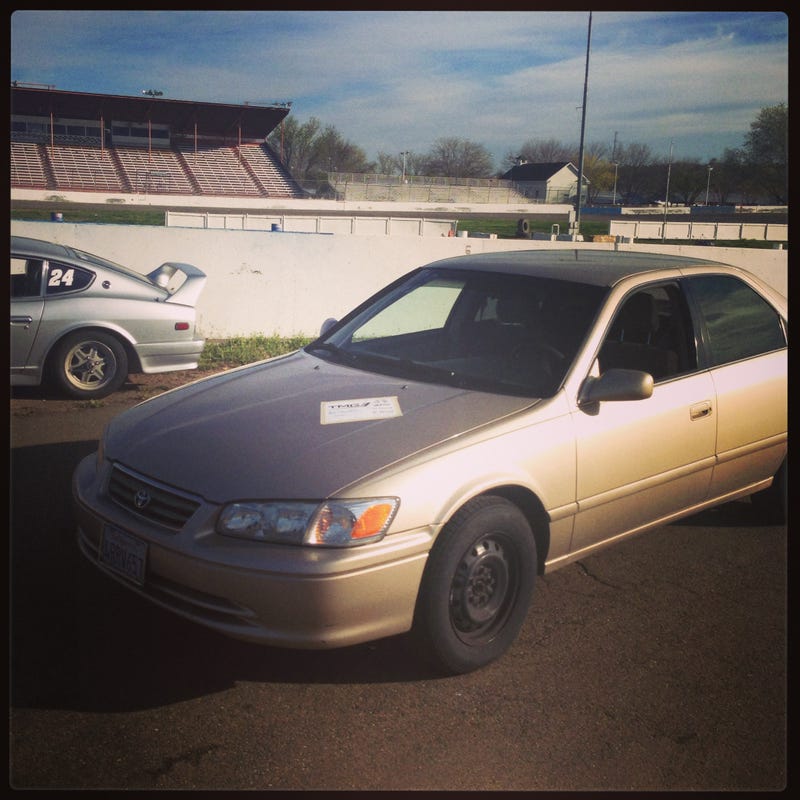 Hey! I'm Ryan and I guess I'm kind of a car guy? I post at Radio Le Mans as well as GT Planet and figured you lot seemed decent enough!
I had been looking for a group that wasn't just "Endurance racing guys" or "Gran Turismo guys". while they both have dedicated car sections, I thought this may be of slightly higher quality.
I'm currently annoyed that my car (A 2001 Toyota Camry 5 speed) is sitting at the shop, going on EIGHTEEN DAYS. Hell, even I could have replaced my clutch faster... Anywho, here's a picture of it in it's autocross-y glory ...
Edit: now that I can post on Oppo, I'm gonna mention that the first Autocross starts THIS WEEKEND. And I wont have my car back. Last year I was in the running for the points and if I loose because of this I'm going to freak out...
Additionally, to the dismay of the people at the dealer, I need another oil change. When it was new, my family bought "Unlimited 3,000 mi oil changes" I typically need that every 5 weeks. The man at the counter dislikes me because of it...