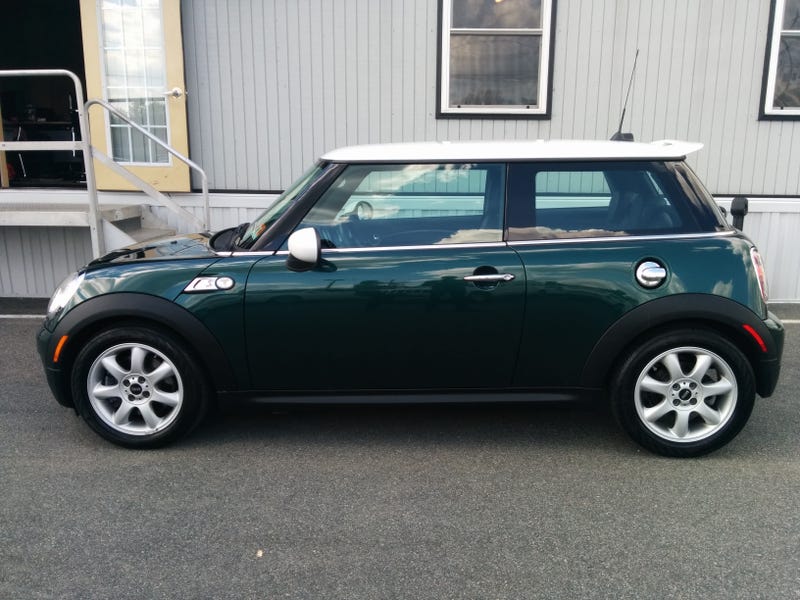 Well, my fiancée did. Yep, that's still weird to say!
Anyway, I'm still going to drive the hell out of it. It's a 2008 with 50k on it and I think we ended up getting a great deal in the end.
You might be asking if she'll be rowing her own. You'd be happy to learn it's a 6 speed manual. Six is an interesting number because driving off the lot was her sixth time really driving a stick. A little rocky at times, but she's driving back home to Philly from Bethlehem by herself right now. I'm told that she's still alive and the car still has a clutch. So, that's good - right?
You wouldn't guess by the trailer, but this was actually attached to a Bentley, Rolls and Porsche dealer.