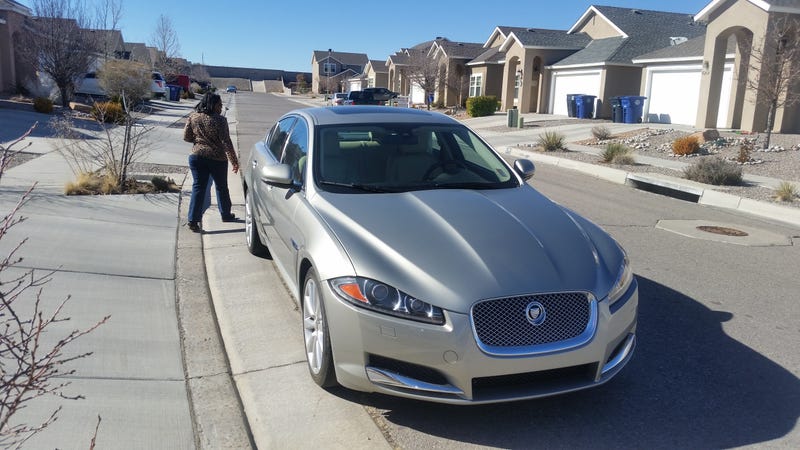 It's a Jaaaag!! Did you really think I was going to get my mom a Lexus RX or Acura RLX. Well, I would! They were great vehicles. However, I got her into this 2012 Jaguar XF with just under 16,000 miles for $29,900.
Oh, did I mention 5.0L V8? Must have slipped my mind...
Obviously we are keeping the Camry. Her reaction was priceless when I showed her the car. Good day, good day.