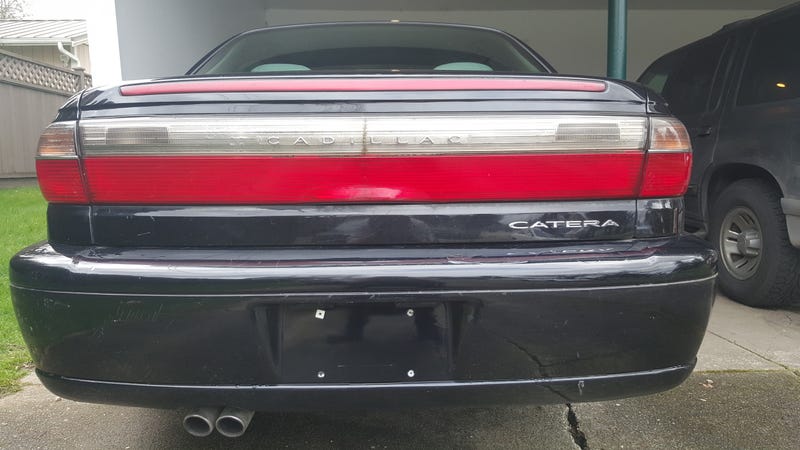 '97 Catera. About 80,000 miles on it and as mint as 800 Canadian dollars could ever hope to buy. Front and rear heated leather seats for dat ass as well.
Who cares if it's the most hated Cadillac since the Cimarron? It was never really a Caddy anyway, just a rebadged Opel Omega from Zee Germans.
She does need a bit of loving before we put her on the road though. Timing belt tensioner is making a racket, so it's not getting fired up again until that's taken care of.
Within the next few weeks I plan on doing the timing belt service with water pump, new front lower control arm bushings and ball joints, and might just r&r the tie rod ends, center link, and idler arm to make the front end new again. Also need to pull a relay and resoilder a cold solder joint to restore fog light functionality.
Seriously considering flushing the dexcool out of it and switching to Evans as well.
Wish me luck oppo!