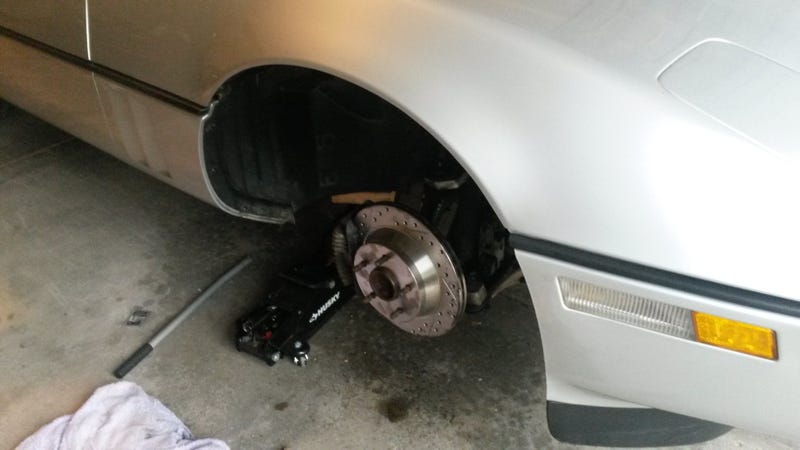 Just finished throwing new pads and rotors on the 'Vette last night. When I was shopping for new rotors (decided to buy new ones rather than taking the gamble of resurfacing my old ones), I came across these sweet drilled rotors on Summit for only a bit more than standard ones costed. Needless to say, I ponied up and got them.
The result? She stops even better now. Like, its awesome. I've been so used to my worn-as-hell brakes for a while, so these feel even more stellar than I thought they would. I'm very satisfied.
So what's next? Well, my 29 year old rear Y-pipe is basically fucked. Like, I don't want to drive it because I'm afraid it will fall off, since its hanging by a thread. And my original cat isn't doing so hot either. So, a couple days ago, I just plunked around $450 on a new Borla stainless steel Y-pipe and a new Magnaflow high-flow cat. Those should be coming in sometime this week, and they'll probably be on the car by Saturday. So stay tuned :D
In the meantime, have a shot of Christine with the garage to herself.