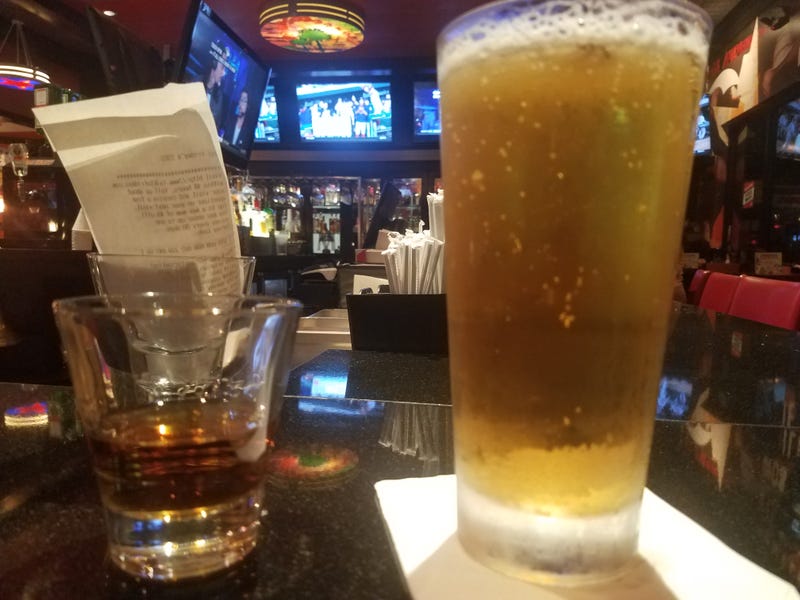 I am staying at an Embassy Suites in Brea, drinking alone at TGI Fridays across the street in front of the mall. It feels like the Brea thing to do. I certainly will not be driving.
I had a bad day, kind of. I went to court with a raging asshole who was sputtering mad that the judge would not punish me for him. He was glaring at me and raving in the elevator after, and I told him I did not understand his anger and thought he was a sad person. He told me that if he looked like me, he would be sad for himself. It was so dumb.
Future lawyers: If you resort to schoolyard insults in the courthouse elevator, you lost.
Honestly, I did not enjoy it. I am over this kind of conflict, and I have been dealing with all kinds of higher level turmoil. There is no joy in watching an idiot be an idiot.
My best friend of 25 years basically told me I am a piece of shit and he does not want to talk to me or hear my "explanations or excuses." He then unfriended me on Facebook. Oof.
I did this presentation to the auto repair shop association and killed it. They loved it and me and stayed late and want me to do their weekend retreat in November. They promised me 3-4 hours, and I want to do shop managers school - everything from compensation to supervisory skill development.
Even with all this shit the last few weeks, I am still good at this thing that I do. This will grow, and I can help this industry. I really should have been a teacher of some type, given how well these seminars go over.
Plus, one of the shop owners is going to be at the JCCS! He gave me a card, and told me he can help get parts for the Sunchaser and Cressida. I am super excited, and was bummed when some shop owner wanted to talk labor law instead of Japanese cars.
Is this mundane lawyer life stuff to dull for Oppo? If so, apologies all around. You are going to get Japanese classics from me this weekend, so bear with me. Not feeling very good these days
The good news is I pick up the Sunchaser tomorrow. A bad bearing in the power steering pump caused the belt to break, so the repair was minor. I am sad my wife can't go this weekend, but I am excited for a Sunchaser road trip. I wish Toby could go to the car show.
CaptDale! My pal Dave will be there with me and you MUST hang with us at the show. Find us when you come in and let's check out the show together.
You can drive the Sunchaser if I can drive the GTO.