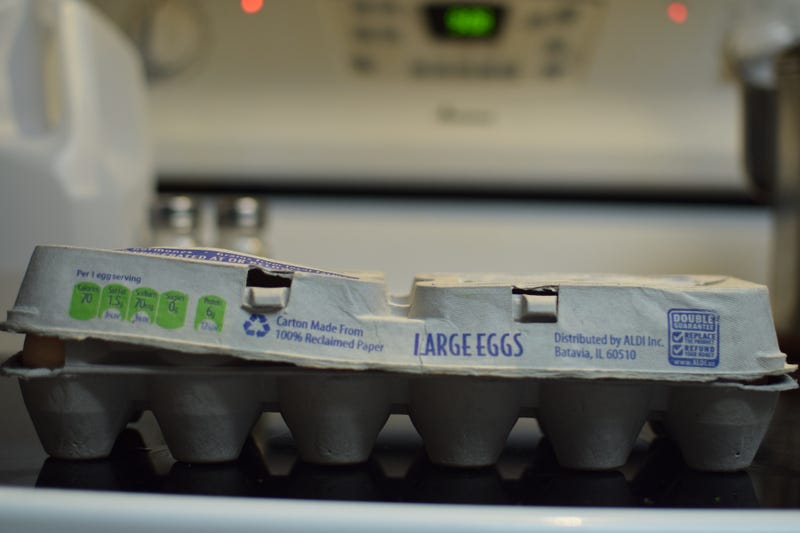 I get my eggs from a friend who raises chickens. I noticed the lid wasn't sitting quite right.

HOLY MOTHER OF GOD!
King Egg might be why. Peasant egg for scale.
Guess I'll eat that one.
Getting the ingredients ready. Egg, slice of scrapple, and deluxe american cheese.
With the pan good and hot, I throw the egg and scrapple on.
That's a lot of egg.
FLIP-A-DOO
Chez applied.
And all done.
Mmmmmm
If you're wondering why there is a little bit of egg on the plate.
That's for Gus.