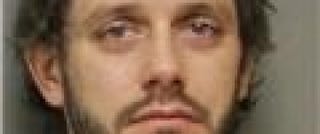 Early Sunday morning, Zachary Boynton, 31, allegedly drove his car into the back of a vehicle ahead of him in the McDonald's drive-thru in Oneonta, N.Y.

He was charged with DWI after troopers say his blood-alcohol content was .25 percent, more than three times the legal limit of .08 percent, the Associated Press reports. Police say he was released to a sober third party, who took him home.

About four hours later, Boynton was allegedly back at the same McDonald's and hit the building with a car, before fleeing the scene.

Authorities located his newly damaged car outside his home arrested him on another DWI charge, according to WKTV.com.