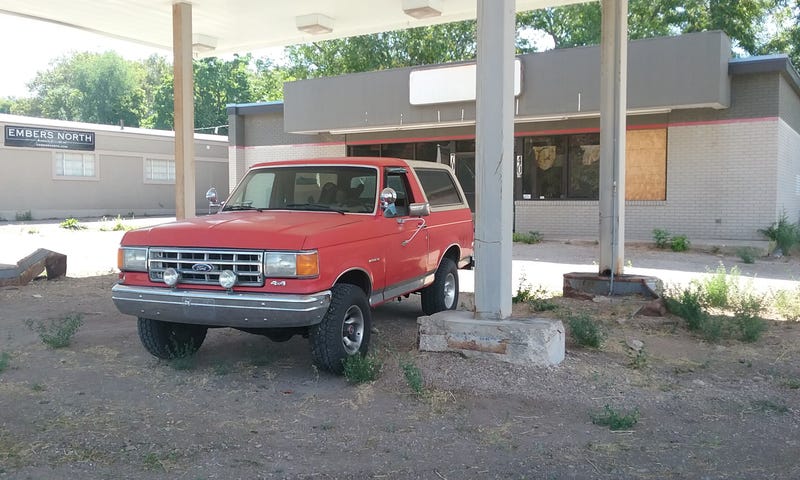 Ran a few errands, took a few pictures, broke some things, fixed some things.
Filled up the 28 gallon tank, made a Yoohoo run and watched part of a demolition. Ran some seafoam, inspected more PCV hoses, changed fluids, and the rear window came off it's track.
I may need to get a step for the little one.
Also, the 351 sounds glorious. I'll take an exhaust video soon, I promise.